If ChatGPT were India's finance minister, 'ideal budget' would look like this
Feb 01, 2023 03:47 PM IST
From acing US medical licensing exams to fixing bugs in computer code, the AI chatbot which uses Natural Language Processing has been going viral on social media.
Budget season brings with it a flurry of demands from all sectors of the economy with expectations of tax relief and greater outlays. As all eyes were on the last full budget of the PM Modi government, finance minister Nirmala Sitharaman on Wednesday announced several measures including major relief to taxpayers by raising the rebate limit to ₹7 lakh under a new tax regime.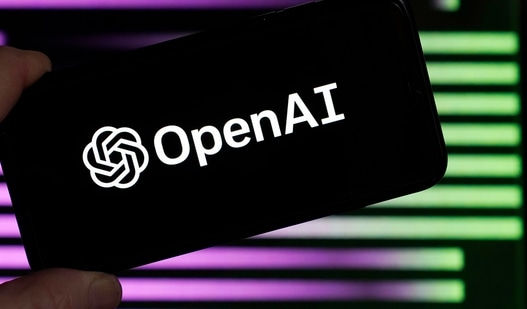 Amidst expectations flying high, OpenAI's artificial intelligence tool ChatGPT, too, had a few inputs. From acing US medical licensing exams to fixing bugs in computer code, the AI chatbot which uses Natural Language Processing has been going viral on social media.
If ChatGPT were the union finance minister, would it provide tax relief to the middle class and accelerate the GDP of the country? A Twitter user - whose handle is @aparanjape - shared the chatbot's recommendations to the question "what is an ideal budget?"
According to ChatGPT, India's union budget should focus on creating jobs and economic growth coupled with higher investments in the education, healthcare and infrastructure sectors. It also added that the fiscal deficit should be controlled and government spending should be reduced. And how do you lower the fiscal deficit? It has answers to that, too.
Austerity measures, raising tax revenue, slashing subsidies, reducing debt by limiting new borrowing, and focusing on investments in sectors with high economic return are some of the solutions provided by ChatGPT.
The Narendra Modi government will focus on economic growth and job creation and cut down the fiscal deficit, Sitharaman said, ironically similar to the ChatGPT budget. She also said the enhanced capex of ₹10 lakh crore for infrastructure development is at 3.3 per cent of the GDP.
A simplified and reformed tax system, with schemes to reduce income equality and poverty were suggested by the tool. Foreign investors and entrepreneurs should be incentivised with better ease of doing business and modernised technology, it stated. Steps to reduce carbon footprint and other sustainable initiatives should be implemented, while boosting the agriculture and rural sector. Sitharaman also focused on 'green growth efforts' to transition to a low-carbon intensity economy and increase green employment opportunities.
On taxation slabs, it suggested a basic exemption limit for all taxpayers to reduce the burden on low-income earners. The super rich should be levied a higher tax, while companies should be taxed at separate rates depending on the type of business. It also added a note that the details would vary depending on the politics and economy.
The Twitter user also shared more screenshots of ChatGPT offering measures in the field of agricultural subsidies, startups and measures to help India achieve double digit growth rates. Amused netizens joked that ChatGPT could "replace the finance minister and prime minister." One user wrote, "It might do a much better job than our FM and PM!!
Meanwhile, Prime Minister Narendra Modi on Wednesday lauded Budget 2023, saying it will "fulfil dreams of aspirational society including poor people, middle-class people, farmers".