'Neither quoted nor subscribed': Mamaearth's Ghazal Alagh on IPO valuation
Jan 05, 2023 06:03 PM IST
In a series of Twitter posts, Ghazal Alagh tried to clear the air around the company's IPO valuation. "In our DRHP as is the standard practice there is no mention of valuation. Valuation discovery is a process which will take place over time as we get into deeper conversations with the investor community."
Ghazal Alagh, co-founder of Mamaearth, has denied claims of the firm's "disastrous" valuation demand ahead of its upcoming initial public offering (IPO), making the rounds on the internet.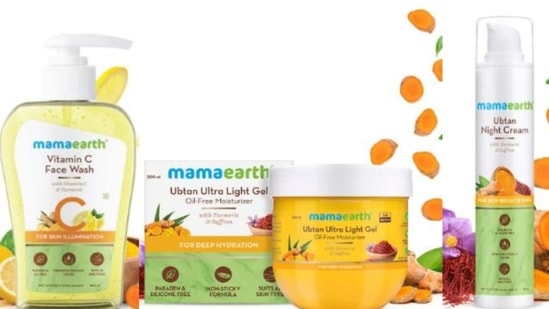 "We have not quoted or subscribed to the valuation numbers which are getting mentioned in various posts on social media," the company's promoter Alagh tweeted on Wednesday.
In a series of Twitter posts, she tried to clear the air around the company's IPO valuation. "In our DRHP as is the standard practice there is no mention of valuation. Valuation discovery is a process which will take place over time as we get into deeper conversations with the investor community."
According to speculation, Mamaearth plans to issue an IPO with a value of $3 billion, or roughly ₹24,000 crore. In FY22, the business achieved a net profit of ₹14 crore.
The business's most recent valuation was $1.2 billion when it raised $52 million from investors, including Sequoia in the US and Sofina in Belgium, in January of the previous year, Live Mint reported.
Netizens have come heavily on the alleged high valuation. A user wrote, "If Mamaearth can ask for a 24000 Crore valuation, you can ask for a 200% salary hike." Many said the valuation is exorbitant and they will stay away from IPO. 'Disastrous' and 'extortion' words were used to describe the speculated valuation.
According to the draught red herring prospectus, the IPO consists of a fresh issue of equity shares worth 400 crore and an offer-for-sale (OFS) component of 4,68,19,635 equity shares by the promoters, investors, and other selling shareholders (DRHP).
Promoters Varun Alagh and Ghazal Alagh, investors Fireside Ventures Fund, Sofina, Stellaris, Kunal Bansal and Rohit Bansal, Rishabh Harsh Mariwala of FMCG company Marico, and Bollywood actor Shilpa Shetty Kundra are among those offering shares in the offer for sale.