Union budget: How govt prepares annual financial statement?
Jan 24, 2023 02:56 PM IST
The ministry of finance prepares the budget in consultation with the Niti Aayog and concerned ministries.
On February 1, Union finance minister Nirmala Sitharaman will present budget for the fiscal year 2023-24. The budget, which, starting 2017, has been presented on the first day of February, will be significant for the Modi government as it is the government's last full budget before the next parliamentary elections, slated for April-May 2024.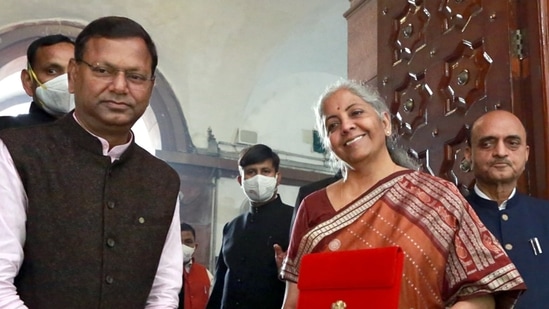 Click here for full coverage on Budget 2023
The government's annual financial statement laying out its fiscal roadmap for the country for the next twelve months is prepared by the ministry of finance in consultation with the Niti Aayog and concerned ministries. Within the finance ministry, the Department of Economic Affairs (DEA) is responsible for producing the budget.
Also Read | Explained: What is Union Budget, its constitutional provisions
A fiscal year begins on April 1 and concludes on March 31 next year. The budget, therefore, should be passed by both houses of Parliament before April 1. Here's how it is prepared:
(1.) The budget-making process begins at least six months before the financial statement is tabled in the Lok Sabha by the finance minister. This means that deliberations for the budget begin in August-September of the previous year.
Also Read | Budget 2023: 'No new taxes for income till...', FM on middle class issues
(2.) A circular is issued to all ministries, states, Union territories and autonomous bodies, with the finance ministry asking them to prepare their estimates for the coming year.
(3.) Then, the ministries hold extensive consultation with the Niti Aayog on the proposals received. The data is sent to the finance ministry after approval.
(4.) After going through all the recommendations, the ministry allocates revenues to various departments for future expenditures. If there is a dispute over allocation of funds, it consults the prime minister or Union cabinet.
(5.) The finance minister holds pre-budget meeting with various stakeholders regarding their proposals and demands. The minister discusses these with the prime minister and then takes a final call on the demands.
(6.) A few days before the presentation of the budget, the government, as an annual tradition, hosts a 'halwa ceremony.' This ceremony is significant because after the event, the ministry staff associated with the budget have to stay in the ministry, cut off from their families, before the financial statement is tabled. The officials have to remain cut off to prevent any possibility of the final budget document being leaked. This period of stay is called a 'lock-in.'
(7.) Finally, the document is tabled the lower house of Parliament on February 1. Before 2017, it was presented on the last day of February.