When you need it, it becomes a matter of life and death
Hindustan Times |
, London
Abhinav Bindra
Aug 02, 2012 12:04 PM IST
First of all, my heartiest congratulations to Gagan Narang for winning bronze in the 10m air rifle event. The way he shot in the qualifications, being in the top three, and then fighting it out in the finals was simply great. Abhinav Bindra writes
First of all, my heartiest congratulations to Gagan Narang for winning bronze in the 10m air rifle event. The way he shot in the qualifications, being in the top three, and then fighting it out in the finals was simply great.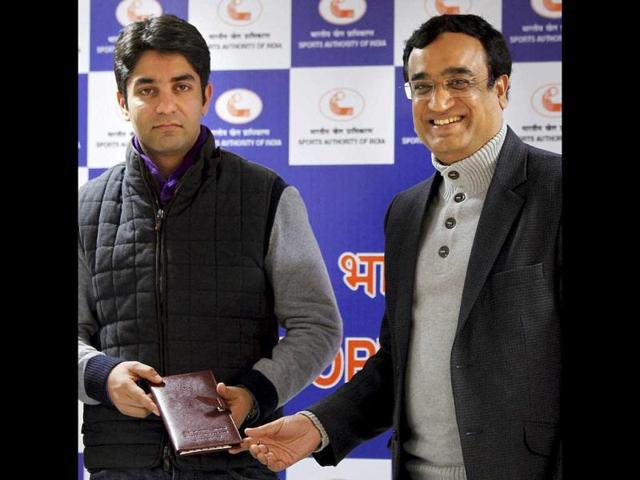 This is the stuff champions are - or, shall I say, should be - made of because there is absolutely no margin of error in a precision sport like 10m air rifle where victory and defeat is a matter of a fraction of a point. I say this because I have been to four Olympic Games - from Sydney (2000) to London (2012) - and have seen shooters, desperation writ large on the face, going back empty-handed.
When I say this, I mean it, because the Olympics is not for the fainted-hearted. In fact, the faint-hearted won't even qualify. And when you get there, there are 20-25 marksmen who are technically, physically and mentally at the same level but only one can win gold.
The aura of winning an Olympic gold can be quantified by the fact that only once in four years you get the opportunity to be on the biggest sporting stage. And what separates the winner from the loser is the deep desire and desperation to win.
Of course, you will have some critical moments along the way, where the going gets tough. But you should have the rage and determination to overcome the odds. You do require luck somewhere, but in the end, it's the fire within you, which will help you overcome those critical moments.
Even the greatest shooter will develop a mental block, but to excel, even when you may want to die, you have to hang on. Before the Beijing Games, I felt a desperate need to win an Olympic medal. It was always on my mind. I needed that silly little medal. This time, I wanted it. That was the difference between Beijing and London. When you need it, it becomes a matter of life and death and you are able to mobilise all that you have and put everything on the line.

Now, with the double trap event scheduled for Thursday, we will have India's brightest prospect, Ronjan Sodhi, slugging it out at the Royal Artillery Barracks. If I am not mistaken, there are 17 shooters competing in the event and, may be 10 of them are serious contenders. Each one has the ability to go all the way. What matters is who guts it out to survive those moments when the mind stops supporting you. That is the time to not lose sight of your target.
As for me, it's hard to pinpoint what went wrong in London. I did pretty well and was in the race till the 53rd shot. But with time running out, I was out of the race. I would like to re-emphasise that in a sport like 10m air rifle, it would be an understatement to say that there is no margin for error. You have to be perfect on an imperfect day.