Karnataka announces 50% discount on all pending traffic fines; offer till Feb 11
Feb 03, 2023 10:38 AM IST
The Karnataka government has decided to offer a 50 per cent discount to residents across the state on all pending traffic violation fines in a one-time settlement, valid till February 11.
In good news for commuters in Karnataka, the state's traffic police department on Thursday decided to slash pending traffic violation fines by 50 per cent. Residents who have pending traffic challans can now pay half the amount incurred after discount in a one-time settlement. The offer is valid till February 11.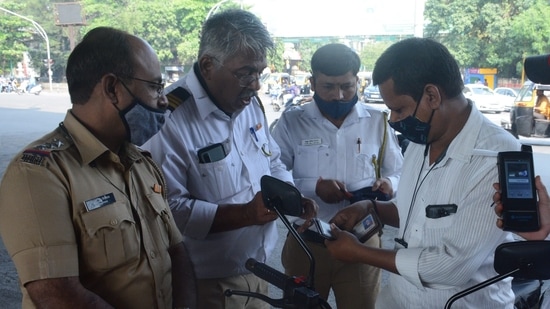 ALSO READ | Bride ditches car, takes Metro to avoid Bengaluru traffic | Video
Those in Bengaluru can visit local traffic police stations to pay their fines or go on the Bengaluru traffic police website: https://bangaloretrafficpolice.gov.in, whereas those outside of Bengaluru can visit KarnatakaOne centres or nearest police stations to pay their penalties.
The state government came to the decision during a meeting held last week with Justice B Veerappa, who is the executive chairman of the Karnataka State Legal Services Authority. Officials at the meeting resolved to "request the Transport Department to take steps at the earliest and report compliance in order to ensure access to justice for all".
ALSO READ | Bengaluru man, 68, hit by speeding vehicle, dies 2 days after he shared warning
Violators across Karnataka owe the traffic police department around ₹530 crore penalty fees, of which ₹500 crore is due to come from state capital Bengaluru, a senior IPS officer told The Times of India.