Man arrested for raping, murdering 3-year-old girl in Bengaluru
Feb 01, 2023 06:03 PM IST
Police said the accused in custody was known to the girl's mother and while she was not at home he assaulted the girl
A 26-year-old man was arrested for allegedly raping and murdering a three-year-old girl in Bengaluru's Kamakshipalya, police said on Wednesday.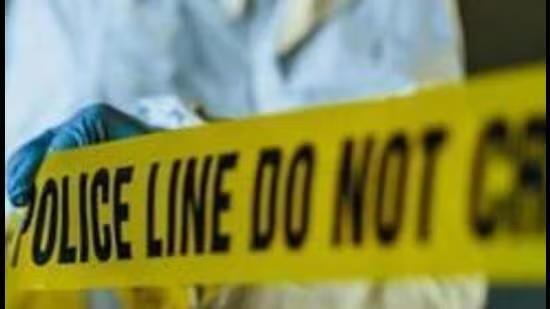 According to police, the suspect in custody was known to the girl's mother and while she was not at home he assaulted the girl.
P Krishnakant, deputy commissioner of police (south) said the crime took place on Monday afternoon and the suspect was taken into custody around 7pm. Initially, the suspect denied sexually abusing the girl but a medical examination disproved him, said the DCP.
"The accused has been booked under Sections 376 (punishment for rape) and 302 (punishment for murder) of the Indian Penal Code (IPC) and relevant sections of the Protection of Children from Sexual Offences (POCSO) Act," the senior police officer said.
Police didn't disclose the name of the suspect since a case under POCSO has been registered. The police said that the accused knew the victim's mother and resided at her home. The victim's mother, who worked in a garment factory, was a divorcee and had befriended the man recently.
A senior police officer said that the mother found the unconscious body of her daughter when she returned home from work. The hospital later declared the child dead on arrival. It was suspected that the girl was a victim of sexual assault as she had wounds on her body.
The suspect was missing from the house but police tracked him down and during questioning he confessed that he raped and killed the child on the spot.
To be sure, a confession or disclosure statement of any person made before a police officer is not admissible as evidence before a court unless it is backed by other evidence. Only a confession before a judge is admissible as evidence against an accused.
Police added that the accused allegedly killed the girl by hitting her on the head with a blunt weapon as injury marks were found on her head. The body was shifted to Victoria Hospital's mortuary for post-mortem.