Congress suspends Patiala MP Preneet Kaur for anti-party activities
Feb 03, 2023 04:46 PM IST
Congress' disciplinary panel member secretary Tariq Anwar says Preneet has been asked to explain in three days why she shouldn't be expelled; action comes after complaints by Punjab Congress chief Amarinder Singh Raja Warring
The Congress disciplinary committee on Friday suspended its Patiala Lok Sabha MP Preneet Kaur, who is the wife of former Punjab chief minister Capt Amarinder Singh, and asked her to explain within three days why she should not be expelled for anti-party activities.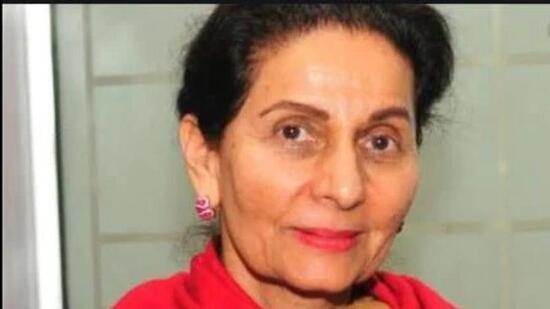 Congress disciplinary panel member secretary Tariq Anwar said the action follows complaints against her from Punjab Congress chief Amarinder Raja Warring and other state leaders that she was helping the BJP in the state.
Capt Amarinder Singh, who was ousted from the Congress in September 2021, had joined the BJP along with their daughter Jai Inder Kaur last year.
Also read: Punjab women's commission chairperson Manisha Gulati removed from post
Preneet had been staying away from party activities since her husband was removed from the post of chief minister. She was conspicuous by her absence during the Punjab leg of party leader Rahul Gandhi's Bharat Jodo Yatra last month, which is being seen as the trigger for Warring's latest complaint.
"The Congress president has received a complaint from Amarinder Singh Raja Warring, president of PCC Punjab, alleging that Preneet Kaur, MP (Lok Sabha) from Patiala is indulging in anti-party activities to help the BJP. Some other senior Congress leaders of Punjab also share this view," Anwar said in a statement. He said the complaint was referred to the disciplinary action committee (DAC) of the AICC for necessary action.
"The DAC carefully considered it and decided that Preneet Kaur should be suspended from the party with immediate effect and she has been called upon to show cause within three days as to why she should not be expelled from the party," Anwar, who is also the AICC general secretary, said.
Despite repeated attempts, Preneet was not available for comment.
Was served notice earlier, too
Preneet had chosen not to reply to the show-cause notice served to her by the Congress on November 24, 2021, accusing her of indulging in anti-party activities. She was given seven days to explain her stand on Capt Amarinder Singh's exit from the party and her plans.
Capt Amarinder floated the Punjab Lok Congress in the run-up to the last year's assembly elections in the state and later merged it with the BJP.