Gangster Arsh Dalla making extortion calls through aide in Philippines
Jan 18, 2023 12:03 AM IST
According to the police officials, Manpreet Singh, who is hiding in the Philippines, is making calls on behalf of Dalla
The local police have traced an aide of gangster-turned terrorist Arshdeep Singh alias Arsh Dalla, who is allegedly making extortion calls to local traders on his behalf and threatening them for money, to the Philippines.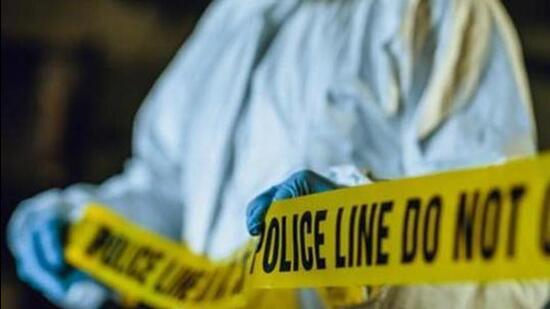 Dalla is a key accused in murder case of Bardeke village electrician Paramjit Singh.
According to the police officials, Manpreet Singh, who is hiding in the Philippines, is making calls on behalf of Dalla.
The accused used to make calls to their probable target and attach the call to Dalla, who further threatened their targets, police said.
A furniture trader of Jagraon had claimed to receive an extortion call from Arsh Dalla on January 12. The accused had demanded ₹30 lakh from him.
Apart from tracing his aide, the police have also initiated a procedure to attach property of Dalla's father Charanjit Singh, who is also facing trial in various cases and presently lodged in Faridkot jail. The police traced a residential property of Charanjit Singh in Dalla village.
Senior Superintendent of Police (SSP, Ludhiana Rural) Harjit Singh said that the police have tightened the noose against the culprits. The police are tracing other properties of family members of the gangster and will attach it with the case.
He added that Manpreet Singh is on police radar. The accused are using virtual numbers to make calls. Till now, the police have not traced any permanent mobile phone number of the accused, he said.
The police also found that a Facebook post uploaded from an account of dead gangster Jaspreet Singh Jassi on January 5, in which Dalla had taken responsibility of the murder of electrician Paramjit Singh of Bardeke village of Jagraon, was posted by Manpreet Singh.
The SSP added that the police will arrest all the accused involved in the murder case of Paramjit Singh very soon.
Paramjit Singh was shot dead by two unidentified assailants at his house on January 4. The assailants escaped in a Hyundai i-20 car, bearing a Delhi registration number.