Political, religious leaders were on target of BKI-linked gangs hitlist: Ludhiana police
Jan 19, 2023 11:31 PM IST
The leaders are on the target of the members of Amrit Bal and Jaggu Bhagwanpuria gang having links with terrorist outfit Babbar Khalsa International (BKI), Ludhiana police said
At least six political and several religious leaders of the city were on the target of the members of Amrit Bal and Jaggu Bhagwanpuria gang having links with terrorist outfit Babbar Khalsa International (BKI), police said.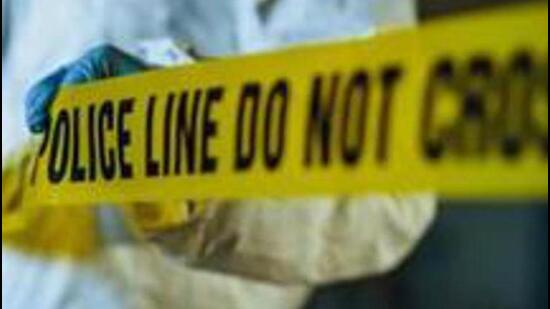 Police said that the information was revealed by the 13 accused, including a woman, arrested on Wednesday by the Khanna police in connection with the target killing and extortion module operated by a United States-based gangster with links to BKI.
The accused were preparing for carjacking and vehicle lifting to execute 'target killings'.
Following the revelation, police have increased security of the people. The accused were also making ransom calls to various people for money.
The police said that the accused did recce of some of their targets but failed to execute the killings due to police protection. Their motive behind target killing was to disturb law and order situation in the state, they said.
According to sources, to avoid attention of the police and intelligence agencies, the accused used to keep changing their locations. After doing a recce, they moved to Rajasthan and Haryana for some days.
The Khanna police are also planning to bring notorious gangster Jaggu Bhagwanpuria for questioning on a production warrant. He is currently languishing in jail and was brought by Bathinda and Ludhiana police for questioning in the murder case of Punjabi singer- turned-politician Sidhu Moosewala.
The police have also initiated proceedings to bring Amrit Bal, who is currently hiding in the US, Pargat Singh, who is hiding in the UK to India for questioning.
Meanwhile, the police have also issued an advisory and asked people to inform police at control room number 112 in case they receive any extortion calls.
Inspector general of police (IG, Ludhiana Range) Kaustubh Sharma said that the police were after the module for the past three months and more important information has been expected from the accused during questioning.
Sharma said that more arrests were expected.