Punjab: Take whatever action you want, Patiala MP Preneet Kaur dares Congress
Feb 06, 2023 12:49 PM IST
In hard-hitting reply to show-cause notice to party, former Union minister expresses surprise that Tariq Anwar, who had quit the party on Sonia's elevation despite being a foreign national, is now questioning her for "anti-party activities"; vows to stand by Punjab
A defiant Patiala Congress MP and former minister of state for external affairs Preneet Kaur on Monday hit back at the party's disciplinary action committee member secretary Tariq Anwar for issuing her a show-cause notice and dared it "to take whatever action it wants to".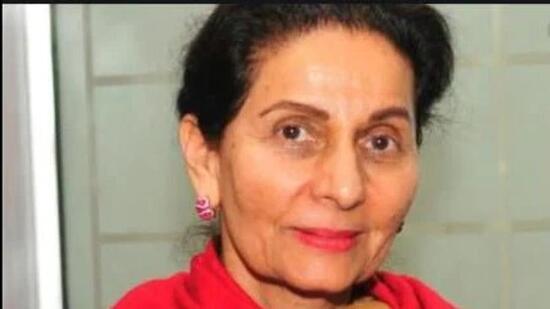 In a letter addressed to Anwar, Preneet, 78, said, "I'm surprised to see that a person who left the Congress in 1999 on the issue of Mrs (Sonia) Gandhi being a foreign national, and stayed out for 20 years till 2019, and had to face disciplinary action himself, is now questioning me on a so-called disciplinary matter."
Also read: Congress suspends Patiala MP Preneet Kaur for anti-party activities
Targeting Punjab Congress chief Amarinder Singh Raja Warring, who had complained against her to the national leadership, she said, "The Congressmen in Punjab who have made allegations against me are those who have many issues pending against them. If you call my husband (Capt Amarinder Singh) who was then chief minister, he will give you details about their doings. He protected them because they were from his own party. However, I suppose you will not do this."
Capt Amarinder Singh, who was ousted from the Congress in September 2021, had floated the Punjab Lok Congress before the 2022 assembly elections and joined the BJP along with their daughter Jai Inder Kaur last year.
Preneet had been staying away from Congress activities since her husband was removed from the post of chief minister. She was conspicuous by her absence during the Punjab leg of party leader Rahul Gandhi's Bharat Jodo Yatra last month, which is being seen as the trigger for Warring's complaint.
The Lok Sabha MP reiterated that she will keep working for her constituency. "I have always stood by my constituents, constituency and my state, Punjab, and have taken up their issues regardless of which government is in power. I hope you are aware that every minister of a Congress government in any state has to meet his department Union government minister, in this case the BJP government, to get their state's issues resolved. This was done in the past Congress government in Punjab and today I am sure that it is being done by the Congress governments in Chhattisgarh and Rajasthan as well. I too shall always continue to meet the state and Union government to resolve such issues, whether you like it or not," she said.
Preneet concluded her reply, saying, "As for the action against me, you are free to take whatever action you wish."
She served as minister of state for external affairs from 2009-14.