Range Rover case: Accused was headed to in-laws' house with gun, says uncle
Feb 03, 2023 12:49 AM IST
Mowed down cousin, and injured mother and uncle when they tried to stop him from leaving for in-laws' house with a weapon
The 27-year-old man who mowed down his cousin with his Range Rover, and left his mother and uncle injured after a domestic brawl in Manauli village on Tuesday night, was being stopped by his family from going to his in-laws' house in fury.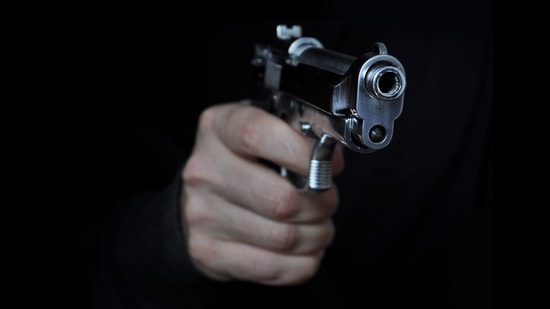 "The accused, Davinder Singh, was carrying a weapon and intended to attack two male members of his in-laws' family. Therefore, his family members tried to stop him, but he ran over them in rage and also broke the gate of the house while fleeing," said a senior police official, privy to the probe.
Davinder's injured uncle Jarnail Singh told the police that their family owned over 100 acres of land and they lived in a joint family in Manauli.
He said Davinder got married last year, but was jobless. His father, who is Jarnail's brother, died a few years ago.
Since receiving injuries in the Tuesday night incident, his mother, Manjit Kaur, has slipped into a coma and remains in the ICU at a Phase-8 hospital. His cousin, Ranjit Singh, 40, who was run over by the Range Rover, is survived by his wife and two children.
Jarnail told the media that they were well versed with Davinder's temper, as he had previously shot at his friend in Siau village, causing him a shoulder injury. Hence, they were desisting him from leaving the house with a weapon.
Following the Tuesday night accident, police had booked Davinder for rash driving, assault and culpable homicide not amounting to murder.
However, Jarnail alleged that Davinder deliberately hit them with his car while they were trying to stop him.
He said when Davinder rushed out of the house in anger, his mother pleaded him not to leave and the other family members closed the main gate. "As I stood in front of the gate to block him, he purposefully hit me with the car. He then reversed the vehicle and again hit the three of us, killing his cousin and leaving me and his mother injured," alleged Jarnail, who received multiple stitches on the nose and arm.
Sohana SHO Gurcharan Singh said the police had registered the culpable homicide case on the basis of the complaint lodged by the family. Notably, while police denied presence of cameras at the family's house, Jarnail said they had multiple CCTV cameras installed around the house. Sources said police had procured the footage from the cameras.