AAP's Vijay Nair's house in Mumbai among assets attached by ED in Delhi excise scam
Jan 25, 2023 01:04 PM IST
To date, the probe agency has conducted searches on multiple locations across the country, including Delhi, Hyderabad, Chennai, Mumbai and other states in connection with the scam.
The Enforcement Directorate (ED) has attached properties worth ₹76.54 crore, including Aam Aadmi Party's communication strategist Vijay Nair's house worth ₹1.77 crore in Crescent Bay, Parel (Mumbai), businessman Sameer Mahendru and his wife Geetika Mahendru's residential properties worth ₹35 crore in Delhi's Jor Bagh, among others in Delhi excise policy scam under the Prevention of Money Laundering Act (PMLA), the agency said on Wednesday.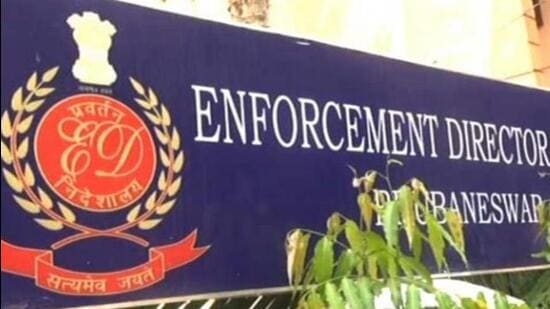 "Investigation by ED revealed that acts of corruption and conspiracy in the formulation and implementation of Delhi Excise Policy 2021-22 led to the loss of at least Rs. 2,873 crore to the government exchequer," ED said in a statement on Wednesday.
Also Read: ED attaches properties worth over ₹70 crore in Delhi excise policy case
"Proceeds of crime generated by the activities relating to the scheduled offence u/s 7 of PC (prevention of corruption) Act, 2018 and 120 B of IPC, to the tune of ₹76.54 crore have been traced so far and have been attached," it added.
The federal anti-money laundering agency further attached liquor businessman Amit Arora's residence worth ₹7.68 crore in Gurugram. Besides, three restaurants namely Chica, La Roca and Unplugged Courtyard worth ₹3.18 crore owned by Dinesh Arora. A land parcel worth ₹2.25 crore in Vattinagulapalle, Hyderabad, owned by businessman Arun Pillai, 50 vehicles worth ₹10.23 crore owned by Mahendru's Indospirit Group and bank balance/fixed deposits/financial instruments worth ₹14.39 crore of various other persons.
To date, the probe agency has conducted searches on multiple locations across the country, including Delhi, Hyderabad, Chennai, Mumbai and other states.
ED in the first week of this month filed its second charge sheet against five individuals, including that of Nair's, and seven companies for the alleged irregularities in the suspended Delhi Excise Policy 2021-22.
The other four individuals named in the charge sheet included Abhishek Boinpally, an alleged consultant who lobbied for alleged 'South Group', Aurobindo Pharma's promoter P Sarath Chandra Reddy, Pernod Ricard's manager Benoy Babu and owner of Buddy Retail Pvt Ltd, Amit Arora.
Also Read: Delhi liquor excise case: Court denies interim bail to accused Amit Arora
The first charge sheet was filed by ED in the case against businessman Sameer Mahendru in November last year.
The ED said that so far they have arrested six accused, including Nair, Sameer Mahandru, Amit Arora, Reddy, Benoy Babu and Boinpally in connection with the case. All are currently in judicial custody.
The probe agency is yet to name Delhi's deputy chief minister Manish Sisodia in any of the charge sheets but investigations against him and other named persons in the case are continuing, it has claimed.
Sisodia was named as the primary accused both by the ED and the Central Bureau of Investigation (CBI) in the case. However, ED is yet to question him and officials familiar with the probe said he is likely to be called for questioning soon.
All those named by the ED have denied the allegations against them.
The agency has pegged the loss in the entire scam to be worth ₹2,873 crore.