Evict squatters on govt land, but plan rehab also: Delhi LG
Feb 02, 2023 11:47 PM IST
Delhi LG VK Saxena made the remarks at a meeting to review beautification projects being undertaken across the city ahead of G20 summit
Lieutenant governor VK Saxena on Thursday allowed government agencies to start evicting people living illegally on government land, but asked them to ensure that no one is removed is a "callous and inhumane manner".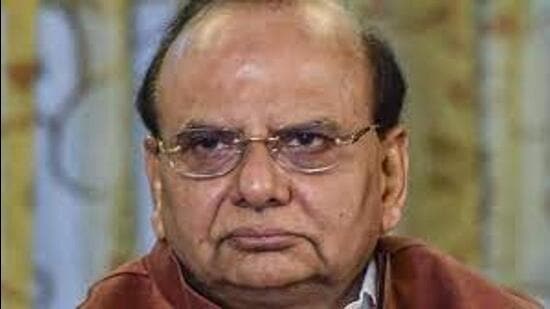 The LG made the remarks at a meeting with Delhi social welfare minister Raaj Kumar Anand and government officials to review beautification projects being undertaken across the city, which will host a G20-related meeting of foreign ministers scheduled on March 1 and 2.
The LG said the upcoming G20 summit is an opportunity to give the city a makeover and fix civic infrastructure. "Be it repair or construction of roads, fixing of hanging wires, freeing of footpaths and roads of unauthorised occupation, management of garbage, cleaning of the city, tackling the recurrent issue of water logging, addressing the issue of dark/black spots in the city, traffic bottlenecks or overall aesthetic upgradation, organising the G20 summit provided Delhi with an opportunity to simultaneously address all these issues in a comprehensive manner and provide long term solutions and relief to the people," Saxena told officials.
At the meeting, Saxena was informed that development works were getting hampered due to unauthorised and illegal occupation of government land or roads.
A senior official at the LG office said, "The LG insisted that nobody should be removed in a callous and inhumane manner, without providing them the required rehabilitation and relocation assistance as provided by law."
The Delhi Urban Shelter Improvement Board (DUSIB), the nodal agency for rehabilitation of slum clusters, informed that work is being done in coordination with the land-owning agencies and any relocation will happen only after adequate notice and provision of required alternate space and facilities, said an official.
According to officials, of the 26 government departments and agencies involved in the preparation for the summit, Railways and the Central Public Works Department are yet to submit their action plan. The LG directed officials to submit the plan within a week.
With over 100,000 visitors expected in the national capital for the summit, officials said it was decided to provide training to Uber drivers and make their payment portal compatible with international credit cards, since most of the visitors will have access to the Uber mobile app.
The LG also said effort should be made to ensure hassle-free movement of passengers at airports, railway stations and ISBTs.
The Municipal Corporation of Delhi has been instructed to ensure proper waste disposal and ensure that "footpaths and pedestrian subways are not illegally occupied".
"A special drive with regards to the handling of stray dogs, stray cattle, monkeys and pigeons was asked to be undertaken by the concerned agencies," said the LG office.