LG appoints new Haj body in Delhi, AAP lashes out
Jan 07, 2023 12:08 AM IST
The decision prompted chief minister Arvind Kejriwal to call the move "unconstitutional" and "illegal". The LG's office did not respond to the CM's allegations
Lieutenant governor Vinai Kumar Saxena constituted the Delhi State Haj Committee with six members on Friday, including Bharatiya Janata Party (BJP) MP Gautam Gambhir, two Aam Aadmi Party (AAP) legislators and a Congress councillor.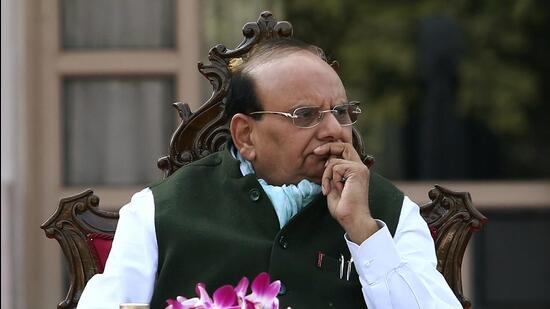 The decision prompted chief minister Arvind Kejriwal to call the move "unconstitutional" and "illegal". The LG's office did not respond to the CM's allegations.
The notification of the constitution of the committee, issued by state revenue department deputy commissioner Ira Singhal, stated that the LG has constituted Delhi State Haj Committee under rule 3(2) of the Delhi State Haj Committee Rules, 2006 and the power of 'State Government' entrusted under section 2(i) of the Haj Committee Act, 2002.
The committee has members under six categories -- one MP, two MLAs, one Muslim member of local body, one Muslim member with experience in Muslim theology and law, and one Muslim member from a Muslim voluntary organisation.
The members named are Gambhir, AAP legislators Abdul Rehman and Haji Yunus, and Congress councillor Naziya Danish, with the remaining members identified as Mohammad Saad and Kausar Jahan.
Soon after the notification, Kejriwal tweeted, "LG dictated these names and directly got notification issued from officers. No process, no elected government? Constitution thrown to the winds. Sir, just because u control bureaucracy through 'services', you are able to get all your illegal directions implemented."
Separately, AAP Rajya Sabha MP Sanjay Singh at a press conference alleged that Congress councillors staged a walkout to favour the BJP during the ruckus in the MCD House ahead of the mayoral elections.
"Why would the Congress support the BJP, you may think? This is because earlier today, Congress leader Naziya was appointed the chairman of Haj Committee by the LG on a resolution that was supported by the BJP. Money was exchanged to get the Congress councillors to support the BJP in the MCD. ₹5 lakh was paid to each councillor and therefore ₹4.5 crore have been given to the Congress by the BJP," Singh alleged.
In response, Danish said the charges were baseless. "We will file a defamation suit against Sanjay Singh. The Congress has decided to abstain from voting (in the mayoral polls), that is why Congress walked out," she said.