Man declared brain dead, kin donate organs, save four lives in Delhi
Feb 02, 2023 11:48 PM IST
Fifty-year-old Bijender Sharma, a furniture designer, was on his way back home from work on January 30 when he met with an accident in Faridabad. He was first taken to a private hospital in Faridabad and brought to AIIMS a day later, where he was declared brain dead
The family of a 50-year-old man, who was declared brain dead, donated his organs at the All India Institute of Medical Sciences (AIIMS) and saved four lives, authorities said on Thursday.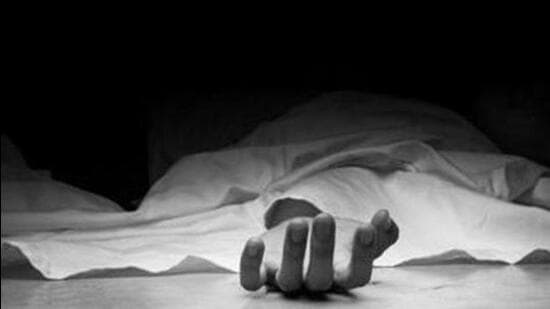 Fifty-year-old Bijender Sharma, a furniture designer, was on his way back home from work on January 30 when he met with an accident in Faridabad. He was first taken to a private hospital in Faridabad and brought to AIIMS a day later, where he was declared brain dead.
"We started worrying when he did not reach home by his usual time. When I called him on his mobile phone, a stranger picked up the phone and told us that he had met with an accident," Mithlesh, Sharma's son said.
Mithlesh said that after Sharma was declared brain dead by the doctors at AIIMS, the family was counselled and told his father's organs could save lives.
"He would have wanted people to have a chance at life. We did what we felt was the right thing to do," he said.
In a statement issued on Thursday, AIIMS said that Sharma's organs were donated to recipients through National Organ and Tissue Transplant Organisation (NOTTO). His heart was transplanted into a patient at Fortis Escorts, his liver was transplanted into a patient at the Institute of Liver and Biliary Sciences (ILBS), and his kidneys were transplanted in two patients at AIIMS and the Army Hospital (Research and Referral), the AIIMS statement said.
The AIIMS statement added that his corneas have been banked at the National Eye Bank in AIIMS.
Dr Aart Vij, head of Organ Retrieval Banking Organisation (ORBO), AIIMS, said it is very tough on the family in such unfortunate incidents when they are in a state of shock and are yet to come to terms with their loss.
"It is very crucial that the retrieved organs reach the recipients in various hospitals safely on time. With the help of DCP Traffic, New Delhi, ORBO coordinated the green corridor, which ensured rapid transit of organs to various hospitals in different parts of Delhi during the peak traffic hours in the morning," said Dr Vij.