Two arrested for opening fire in crowded Bhogal, injuring two bystanders
Feb 03, 2023 12:04 AM IST
The arrested men said they fired the bullets targeting Nikhil Pal, who is out on bail in a murder case, said police officers
A day after two men on a motorcycle opened fire in crowded Bhogal market in south Delhi, allegedly to kill their rival, and ended up injuring two bystanders, the two assailants were arrested on Thursday by a crime branch team after a 2km chase, said senior police officers aware of the matter.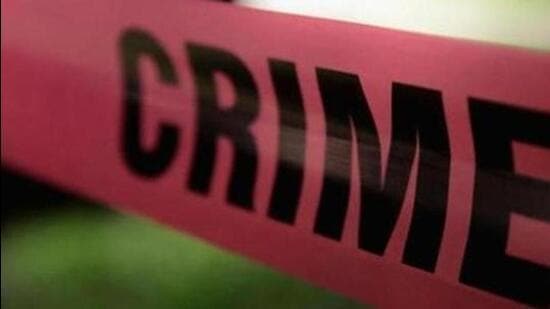 Two head constables sustained injuries during a scuffle that started when the suspects tried to hit them with their motorcycle in a bid to flee. Two pistols and 17 cartridges were recovered from the arrested duo, identified as Saif Ali alias Dilawar (23) and Aman alias Damage (22), both from Hazrat Nizamuddin area, said special commissioner of police (crime) Ravindra Singh Yadav.
"The arrested men said they fired the bullets targeting Nikhil Pal, who is out on bail in a murder case. They said Pal beat up their friend, Ashu, in Bhogal 15 days ago. To take revenge and prove their dominance in the neighbourhood, Dilawar and Aman fired at Pal, who survived the attack. However, two bystanders got shot instead," said a senior police officer.
The two injured men were identified as Neeraj (24), an autorickshaw driver and Mohammad Gulzar (18), who is as a labourer at a tent house near the area where the incident took place. Both were standing at a tea kiosk when they were shot, said police.
One of the injured men was discharged from the hospital, but a bullet remains lodged in his back, said officers.
On Thursday, Gulzar's uncle, Abu Talha, said his nephew was discharged on Thursday after getting medical attention but the bullet lodged in his back could not be taken out. Talha said that the doctors asked them to visit them on February 8.
"The doctors told us they would operate on Gulzar on February 8 and would try to take the bullet out. Today, they discharged my nephew saying he was out of danger and the bullet stuck in his back won't endanger his life. My nephew is able to walk but with pain and difficulty," said Talha.
Gulzar, who is from Katihar district in Bihar, moved to Delhi five months ago. He started working at a tent house in Bhogal at a monthly salary of ₹11,000. Gulzar has the responsibility of his five sisters and mother.