Casa Danza raid: Cops to analyse call details of guests
Jan 31, 2023 12:00 AM IST
Gurugram: Police teams are trying to get the call detail records of the guests and the management of the Casa Danza nightclub and analyse them to zero in on the suspects who might have brought the psychotropic substances in the premises that were seized during Saturday's raid, said Gurugram police on Monday
Gurugram: Police teams are trying to get the call detail records of the guests and the management of the Casa Danza nightclub and analyse them to zero in on the suspects who might have brought the psychotropic substances in the premises that were seized during Saturday's raid, said Gurugram police on Monday.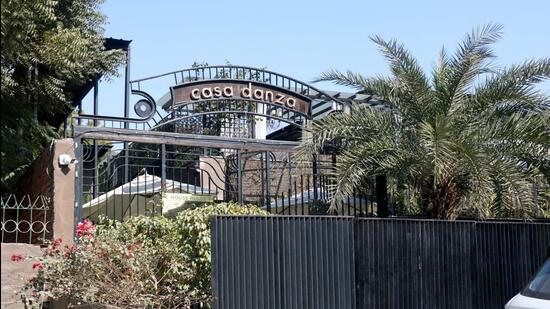 The nightclub in Udyog Vihar has been shut after the raid, police added.
Investigators said it will be easier once they get hold of the report of the blood samples to ascertain those who were involved in doing drugs at the nightclub. Incidentally, the blood samples of 288 party-goers present during the raid were collected by police for a forensic analysis.
A senior police officer said the investigation in the case will be tedious until they do not get hold of the forensic reports and call records.
"Once we get these two things, it will become easier for us to take action against specific suspects. At present, no arrests have been made due to a host of reasons. One major reason is that the amount of the drugs seized during the raid was less than what is defined as quantity for commercial use as per law," the officer said.
Overall, 6.3 grams of cocaine and 10.67 grams of hashish were found below a table on the ground floor, 6.3 grams of heroin was found from a counter drawer on the first floor, besides six packets of MDMA weighing four grams each and four marijuana joints were among the psychotropic substances that were seized during the raid which started at about 2am on Saturday and lasted for 12 hours.
The officer added that any arrest at present will be a bailable offence and the suspect will have to be released as it doesn't attract a punishment of more than seven years when seized contraband quantity is of non-commercial use.
Anil Kumar, station house officer (SHO) of Udyog Vihar police station, said that a detailed investigation is underway and police will not be able to divulge information at this stage. "We are putting efforts to get blood sample reports as soon as possible," he said.