Four assault liquor store staff, make off with seven imported whiskey bottles in Sohna
Jan 28, 2023 09:02 AM IST
According to the police, the incident took place around 8pm on Thursday. The four suspects reached the spot in an Audi sedan and two of them went inside. The staff at the liquor store told the police that the two suspects picked up seven bottles of Jameson whiskey, imported from Ireland
Four men allegedly made off with seven bottles of imported whiskey after assaulting the staff of a liquor shop in Sohna, police said Friday, adding that the suspects are yet to be arrested.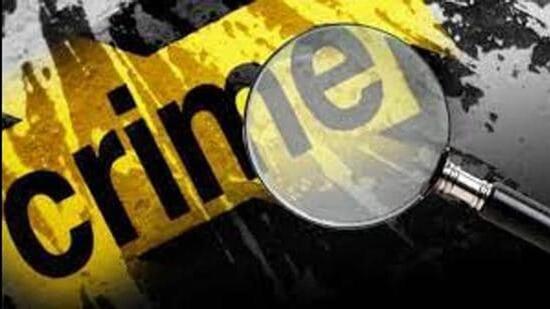 According to the police, the incident took place around 8pm on Thursday. The four suspects reached the spot in an Audi sedan and two of them went inside. The staff at the liquor store told the police that the two suspects picked up seven bottles of Jameson whiskey, imported from Ireland.
The staff said the suspects started leaving the shop without paying for the bottles. Seeing them leave, salesman Vikas Kumar (31), who was manning the counter, allegedly objected and asked them to pay for the bottles.
Investigators said one of the suspects asked Kumar to accompany them to the car so that they could pay him.
On reaching near the car, all four suspects allegedly assaulted him, police said. They said two other employees from the liquor store came to Kumar's rescue but the suspects assaulted them as well and fled with the bottles.
The staffers said the suspects threatened them with dire consequences if they dared to ask for money or inform police.
Police said Kumar knew one of the two suspects who entered the store as he had purchased liquor from the store several times in the past. They said that the salesman informed his owner and later alerted the police about the incident.
On Kumar's complaint, an FIR against the suspects was registered under sections 34 (common intention), 323 (voluntarily causing hurt), 406 (criminal breach of trust) and 506 (criminal intimidation) of the Indian Penal Code at the City Sohna police station on Friday, they said.
Inspector Sunil Kumar, station house officer of City Sohna police station, said after the preliminary investigation, it surfaced that one of the suspects had tried to make a digital payment for the bottles but that transaction failed. It was after this that he called the staff to the car to pay the cash. "However, an altercation took place near the car which ended in the assault. We will take necessary action soon," he added.