GMDA to overhaul sewage network for
₹

15.50 crore

Jan 27, 2023 12:00 AM IST
Gurugram: The Gurugram Metropolitan Development Authority (GMDA) plans to strengthen the master sewer network in sectors 21, 22 and 23 with cured-in-place pipe (CIPP) technology at a cost of ₹15
Gurugram: The Gurugram Metropolitan Development Authority (GMDA) plans to strengthen the master sewer network in sectors 21, 22 and 23 with cured-in-place pipe (CIPP) technology at a cost of ₹15.50 crore, officials said.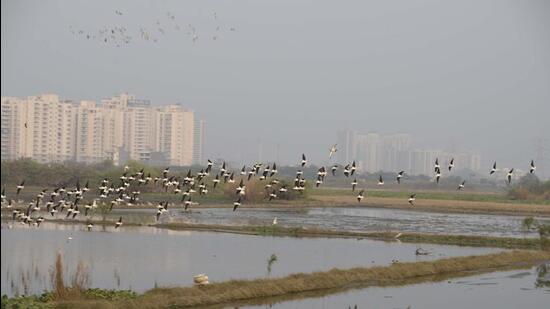 The authority officials said that there is heavy pressure of traffic on roads along these sewage pipelines and it is not feasible to replace them and they will use CIPP technology to strengthen the entire network.
The GMDA has also put a proposal to repair all damaged points in the entire sewage network of the city, starting from sector 1 to 57.
As per a proposal prepared by GMDA's infrastructure division-II, the present master sewer lines in the city were laid more than 20 years ago and they have been damaged at various points, resulting in overflowing sewage lines and blockages.
CIPP is a trenchless rehabilitation method used to repair existing pipelines. It is a jointless, seamless pipelining within an existing pipe and it can be used to repair sewage, gas and other pipelines.
"The damaged master sewer line can be corrected either by installing a new line or by strengthening the old line with the latest CIPP technology. As the traffic flow on roads where these lines are located is too high, the authority will opt for CIPP," said an authority official.
The work will be carried out at a cost of ₹15.50 crore and the proposal for the same is likely to be put in the next core planning committee meeting of the authority, officials said.
The authority also plans to desilt the master sewer lines along sectors 46/47, 43/53, 44/52, 45/52, 51/52, 46/51 and Mayfield Garden, officials added.