H-Rera Gurugram completes five years; outgoing chief says it solved 7k plaints
Feb 04, 2023 11:56 PM IST
Dr KK Khandelwal, chairman of H-Rera's Gurugram bench, who also completed his five-year term on Saturday, said that the authority ensured that an effective grievance redressal mechanism was set up for homebuyers and a regulatory framework was also created to ensure that developers were not diverting funds and delivered properties on promised timelines
Haryana Real Estate Regulatory Authority (H-Rera) in Gurugram, which completed five years on Saturday, said that they have solved more than 7,000 complaints and given relief to many homebuyers by ensuring that they get refunds and compensation from erring builders.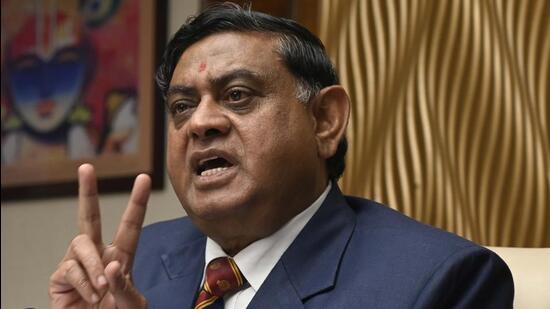 Dr KK Khandelwal, chairman of H-Rera's Gurugram bench, who also completed his five-year term on Saturday, said that the authority ensured that an effective grievance redressal mechanism was set up for homebuyers and a regulatory framework was also created to ensure that developers were not diverting funds and delivered properties on promised timelines.
Interacting with the media at the PWD guest house in the city, Khandelwal said that the authority has solved 4,115 complaints in which delayed compensation charges to the tune of ₹3,500 crore were either paid or directed to be paid to the homebuyers. "Such refunds and recoveries were unheard of in the pre-Rera period and the regulatory framework established by the authority has ensured that builders comply with the directions issued in favour of homebuyers," he said.
Khandelwal said that during his tenure, the Rera court heard 70 to 80 cases on a regular basis, thus expediting the redressal of complaints filed by homebuyers.
"Promoters are now complying with the rules and acts. At present, more than 350,000 units in different projects registered with the authority are directly under our supervision. More than 254,000 units have already been delivered to allottees by promoters. It is a great achievement," said Khandelwal, adding that in more than 3,000 cases, refunds have been ordered to homebuyers who want to exit the projects.
Khandelwal said that at present, 21,370 acres and 953 colonies are under the purview of H-Rera, Gurugram, for supervision. Overall, he said the authority has received 25,509 complaints till date of which 12,640 cases were pursued further by the complainants through the court and the remaining 12,869 cases have been settled between the parties outside court due to interventions of H-Rera. At present, 694 projects and 2,028 agencies are registered with H-Rera in Gurugram, he added.
Khandelwal further said that during his tenure, the world witnessed a pandemic that affected the functioning of the H-Rera court. He said the court worked only 900 days in his five-years tenure but managed to provide relief to a vast majority of homebuyers.
VK Goel, member of H-Rera, Gurugram, said that the authority has managed to ensure that its jurisdiction prevailed in matters pertaining to ongoing projects and builder-buyer agreements. On a number of issues, the Supreme Court also held the stands taken by the authority against the developers. "In a number of cases, the legal stand and position taken by H-Rera, Gurugram, was upheld by the courts," he said.
The Real Estate (Regulation and Development) Act, 2016, seeks to protect homebuyers as well as to boost investments in the real estate industry. The Act also acts as an adjudicating body for speedy dispute resolution.