Man run over by speeding tractor on Dwarka e-way
Jan 29, 2023 10:16 PM IST
Gurugram: A man allegedly fell from a speeding tractor after losing his balance and was run over by its trolley on the Dwarka Expressway in Bajghera, police said on Sunday
Gurugram: A man allegedly fell from a speeding tractor after losing his balance and was run over by its trolley on the Dwarka Expressway in Bajghera, police said on Sunday.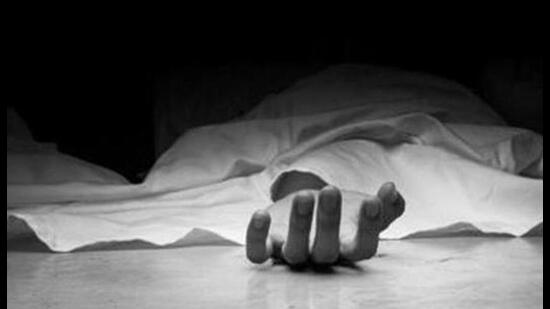 Police said that the deceased was part of a group that had gone to Dhankot canal to immerse an idol of Goddess Saraswati and was returning to his uncle's residence in Sector 23A when the incident took place at about 10pm on Friday.
Investigators said that the deceased, identified as Dilip Mahto (33), was seated just beside the tractor driver at the time of the incident. They said the driver is yet to be arrested.
Police said that the driver took a sharp turn due to which Mahto lost balance and was thrown away. The driver failed to apply brakes immediately and he got run over by the heavy tractor trolley in which at least 20-25 persons returning from the immersion were seated.
According to police, Mahto was rushed to a government hospital in Sector 10A, but doctors declared him dead. The hospital authorities alerted police about the incident.
On a complaint given by the deceased's uncle Gajendra Mahto, an FIR against the tractor driver was registered under Section 279 (rash driving or riding on public way) and 304A (causing death by negligence) of the Indian Penal Code (IPC) at Bajghera police station on Saturday evening, said police.
The complainant alleged in the FIR that many passengers asked the tractor driver multiple times to drive slowly but he did not listen.
"It is due to reckless driving that my nephew died. None from the group with whom my nephew had gone for the immersion ceremony informed me about the accident. A neighbour came and alerted me about the mishap on Saturday morning," the uncle said.
Subhash Boken, public relations officer of Gurugram police, said necessary action will be taken against the driver and he will be arrested soon.