Calcutta HC judge drops CBI officer from team probing Bengal teacher recruitment
Jan 31, 2023 09:53 PM IST
CBI officer Somnath Biswas will not be involved in any investigation linked to the alleged irregularities in the recruitment of school teachers, the court ordered.
KOLKATA: The Calcutta high court on Tuesday removed a Central Bureau of Investigation (CBI) officer from the special investigation team probing irregularities in the recruitment of school teachers in Bengal, lawyers who were present during the hearing said.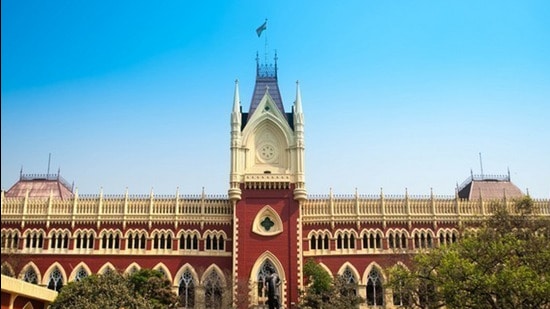 Justice Abhijit Gangopadhyay observed that progress in the investigation was very slow and expressed his displeasure with the officer's performance
CBI officer Somnath Biswas will not be involved in any investigation and will not handle any file in connection with the probe, the judge ordered.
CBI officers said Biswas was immediately removed from the investigation but the federal agency could not provide the names of two officers who could replace him. The judge asked the CBI to provide the names by 2pm so that he could select one officer from that list.
"We sought time from the court," a CBI officer said on condition of anonymity.
In May last year, justice Gangopadhyay directed CBI to probe the appointment of non-teaching staff (Group C and D) and teaching staff by the West Bengal School Service Commission (SSC) and West Bengal Board of Secondary Education between 2014 and 2021. The appointees allegedly paid bribes in the range of ₹5 lakh to ₹15 lakh to get jobs after failing the selection tests.
The Enforcement Directorate (ED), which is conducting a parallel probe, arrested former education minister Partha Chatterjee and his close aide Arpita Mukherjee on July 23 last year. During the first raids, more than ₹50 crore in cash, gold and foreign currency were allegedly recovered from two apartments registered in Mukherjee's name.
Chief minister Mamata Banerjee dropped Chatterjee from the cabinet and suspended him from the Trinamool Congress (TMC).
TMC legislator and former president of the primary education board, Manik Bhattacharya, another suspected key player in the scam, was arrested by ED on October 11 last year. Chatterjee, Mukherjee, Bhattacharya and several former officials of the education department have been named in charge sheets by ED.