200 architects present Chahal a 'beautiful Mumbai' road map
Jan 31, 2023 01:00 AM IST
About 200 architects and urban-planning experts have written to BMC commissioner Iqbal Singh Chahal, urging him to make allocations in the upcoming budget for making the city "vibrant, healthy and happy"
About 200 architects and urban-planning experts have written to BMC commissioner Iqbal Singh Chahal, urging him to make allocations in the upcoming budget for making the city "vibrant, healthy and happy". The civic budget for 2023-24 will be presented on February 5.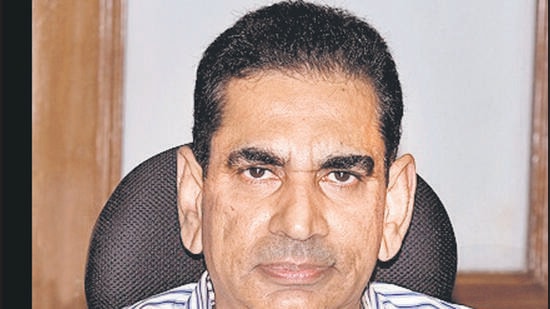 Their 10-point suggestions dwell on road infrastructure, air pollution, rainwater harvesting, urban design cell, centre for urban excellence, climate change fund, and open competitions for infrastructure projects.
"We are a group of over 200 leading architects who are extremely concerned about the city, and have a vision to make it a vibrant, healthy and happy city that really works well. With that in mind, we brainstormed the 10 action points that the BMC can focus on and allocate money in this budget so that a beautiful Mumbai can emerge over time," Rahul Kadri, partner at IMK Architects, said.
The letter, which has also been sent to chief minister Eknath Shinde, has suggested setting up an urban design cell with a database for planning and research. The group has also suggested developing a centre for urban excellence and communication with a budgetary allocation of ₹100 crore.
"The centre with a permanent exhibition on urban development will share the city's vision for the next 50 years," the letter said.
Brinda Somaya, principal architect and managing director of Somaya & Kalappa Consultants, is another signatory.
"We are ordinary citizens, but we are also architects and planners and people utilise our knowledge. Surely in a city that we live, love, and know so well, we can make a positive contribution," she said.
Somaya further said there needs to have a holistic and participatory way of looking at things. "Air quality is connected with vehicles which in turn are connected with roads; roads are connected with pavements which are connected with pedestrians. This is common sense. So, when we say we are building a road, we widen the road and break down the pavements on each side. How do people walk?"
The letter said roads must be well-planned to accommodate bus bays, organised parking, vendors, streetlights, signages, and utilities such as stormwater drains and rainwater harvesting facilities.
Out of nearly ₹4,000 crore being spent on road concretisation, 5% ( ₹200 crore) should be allocated for building better roads with the involvement of architects and urban-planning experts, the letter said.
Nitin Killawala, partner at Group7 Architects and Planners Private Limited, said nobody questions about what happened to last year's budgetary allocations.
"Only 5% of the total allocations was spent for municipal staff housing. As far as infrastructure is concerned, ₹30 crore was allocated to every ward. So, we suggest architects or engineers be involved so that money will be spent and can be carried forward with accountability," Killawala said.
The letter to Chahal also said Development Plan 2034 should be split into four five-year plans indicating projects to be completed in each plan which should be reviewed every year.
For developing a happy city for citizens of all ages, gender, and caste, universal accessibility and the people's participation in the planning and budgeting are the key, the group said, adding an allocation of ₹50 crore per ward should be made towards this objective.
When contacted, an official from BMC's finance department said, "We have received letters from many citizens. We are still in the process of sorting them out. An announcement will be made before the budget."
Among other prominent architects, who have also signed the letter, are Abha Narain Lambah, Sandeep Shirke, Abraham John, Sameep Padora and Yatin Patel.