Couple assaults woman after her dog charges towards their son; husband arrested
Jan 31, 2023 12:30 AM IST
Mumbai: A couple allegedly assaulted a 24-year-old woman after her dog charged towards their 10-year-old boy
Mumbai: A couple allegedly assaulted a 24-year-old woman after her dog charged towards their 10-year-old boy. He fell and suffered injuries as the dog suddenly charged towards their child, claimed the duo.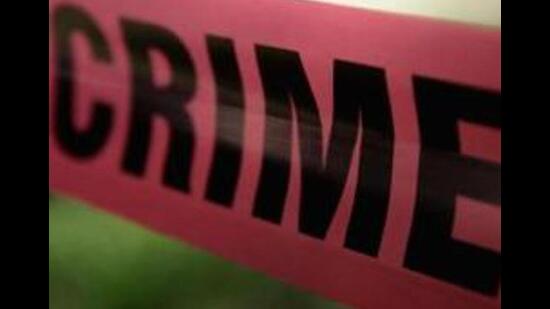 As per the police, they have arrested the husband – Hanif Khan – for assaulting the woman. He has some past cases against him.
"On Sunday afternoon, Najma Hanif Khan and Hanif – residents of Pratap Nagar, Bhandup (West) – allegedly entered the house of Simran Yadav and assaulted her," said the Bhandup police.
"The duo claimed that our dog Simmba attacked their 10-year-old child after which he fell and suffered injuries. They came to attack the dog. However, my sister locked it inside and came out of the house to face the couple," said Sneha Yadav, the sister of Simran, 24, who works as an officer in a pharma company.
Najma assaulted Simran with a wooden plank, causing injuries to her nose and legs after which she started bleeding, she added. Hanif was carrying a hammer with him.
The injured woman was immediately taken to a nearby hospital. "We stay with our father. I and my father were not at home when the incident happened," said Sneha.
"We have registered an offence under sections 324 (voluntarily causing hurt by dangerous weapons or means), 323 (voluntarily causing hurt), 504 (intentional insult with intent to provoke breach of the peace) and 506 (2) (criminal intimidation) of the Indian Penal Code (IPC)," said a police officer from Bhandup police station.
"The complainant has been asked to take a nasal X-Ray to find out how deep the injury is or if there is a fracture. The girl tried saving the dog which led to the assault," said the police officer.
The police said the accused stays behind the house of the victim.