HC asks petitioner to deposit
₹

1L for PIL on Marathi signboards at airport

Jan 31, 2023 12:59 AM IST
The petitioner merely seeks recognition towards the official and regional language of the state of Maharashtra as language is a highly emotional issue for the citizens of any nation. It has a great unifying force and is a powerful instrument for national integration," the petition stated
Mumbai: The Bombay high court (HC) on Monday directed a trust to deposit ₹1 lakh as a pre-condition for hearing the public interest litigation (PIL) filed by it, seeking directions to Adani Airport Holdings Ltd and others to use Marathi language or Devanagari text alongside English on signboards and banners in public places at the airport.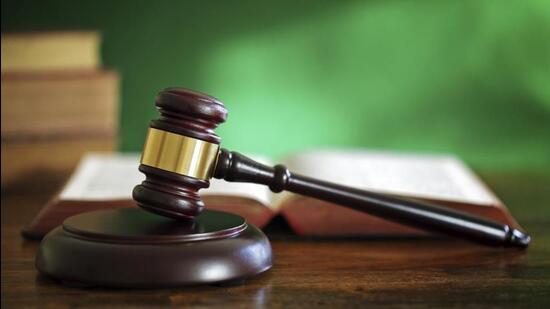 The division bench of acting chief justice (ACJ) S V Gangapurwala and justice S V Marne while hearing the PIL filed by Gujarati Vichar Manch (GVM) was informed that the Department of Official Language, Central Home Ministry, had issued two circulars which directed the use of Hindi and regional languages on par with English in the sign boards and indicators at public places.
The petition stated that though the trust sent repeated reminders and requests to the concerned authorities to implement the two circulars, however, as their communications were not heeded GVM was constrained to approach the HC.
Highlighting the need for using regional languages on signboards, the petition stated that it would provide greater convenience to natives of Maharashtra and Indian residents who were not acquainted with English. The petition added that the prominent display of English on signboards and indicators and all other boards at the airport in Mumbai was an attempt to foist the language on indigenous people.
"The petitioner merely seeks recognition towards the official and regional language of the state of Maharashtra as language is a highly emotional issue for the citizens of any nation. It has a great unifying force and is a powerful instrument for national integration," the petition stated.
The petition also relied upon an order of a co-ordinate bench of the HC which had commented on the importance of Marathi as a regional language.
After hearing the initial submissions, the bench directed the trust to deposit ₹1 lakh to prove its bona fides and said that the petition would only be heard if the deposit was made.