HC seeks state's reply to Sena (UBT) MP's plea for restoration of police protection
Jan 31, 2023 10:00 PM IST
The Bombay high court on Tuesday asked the state government to produce the report of threat perception based on which the police security provided to Thane MP and Shiv Sena (UBT) leader, Rajan Vichare, was brought down
The Bombay high court on Tuesday asked the state government to produce the report of threat perception based on which the police security provided to Thane MP and Shiv Sena (UBT) leader, Rajan Vichare, was brought down.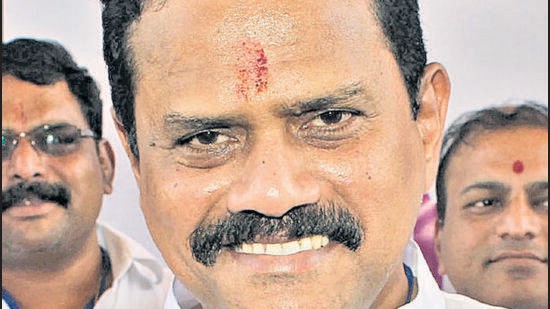 Vichare, in his petition, has blamed chief minister Eknath Shinde and deputy CM Devendra Fadnavis, other than the state, for partial withdrawal of security since October 2022. Claiming that there is still a threat to his life, he pleaded with the court for a direction to restore his police protection.
The court then asked the state to respond to his plea, and posted the hearing after two weeks.
Advocate Nitin Satpute, appearing for the Sena leader, told a division bench of justice A S Gadkari and justice D Naik that one of the two constables posted outside his residence was removed in October 2022. Subsequently, the other constable was replaced with a home guard, he said.
This is the case with all MPs and MLAs who had refused to join the breakaway Sena faction headed by Shinde and continued to owe allegiance to Uddhav Thackeray, Vichare claimed.
On the other hand, the plea said, members of the Shinde-led group, who do not hold government posts, had been given a security cover.
Chief public prosecutor Aruna Pai, however, said Vichare's security had only been reduced and not withdrawn altogether.
The Thane MP's plea also sought that the police vehicles from the Nirbhaya squad be returned to the respective police stations.
To this, Pai said the issue of Nirbhaya squad vehicles could not be taken up in the writ petition as the matter was of public interest, and hence, it could be raised in a public interest litigation plea.
After hearing the submissions, the bench directed Satpute to delete the names of Shinde and Fadnavis as they could not be held responsible for removal of security in their personal capacity. The court also asked Satpute to remove the prayer for Nirbhaya squad vehicles from the petition.