Last nass, not first one, is valid: defence counsel
Jan 31, 2023 01:02 AM IST
Senior defence advocate Fredun Di'Vitre, while commencing arguments on the issue of whether a nass could be revoked, changed or superseded, informed Justice Gautam Patel that it was accepted in the community, and there was historical evidence to show that nass had been changed in the past
Mumbai: Defendant Syedna Mufaddal Saifuddin's counsel, during the final hearing of the Syedna succession case in the Bombay high court, claimed that doctrinally, nass, once conferred, could be revoked or changed, as evidenced by the writings and actions of not only the previous Dais but the Imams as well. The court was further told that only the last nass conferred by the Dai at the end of his life was doctrinally considered a valid nass, thus refuting the claim of the plaintiff that only the first nass was a valid one.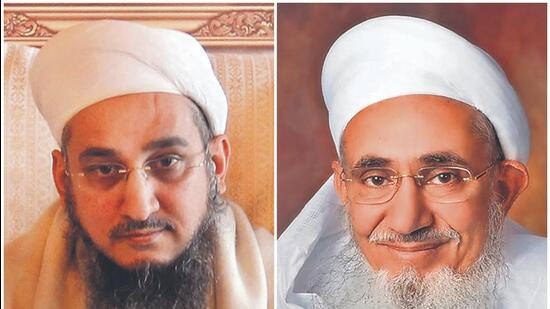 Senior defence advocate Fredun Di'Vitre, while commencing arguments on the issue of whether a nass could be revoked, changed or superseded, informed Justice Gautam Patel that it was accepted in the community, and there was historical evidence to show that nass had been changed in the past. He stressed on the fact that as the nass was pre-ordained and done through divine inspiration, a Dai could have done nass on someone but later changed it.
Di'Vitre added that according to the beliefs of the community, the names of the Dais were already mentioned in the Kitab-ul-Ilm (Book of Knowledge), which is in the possession of the secluded Imam, and hence, though the Dai may have appointed someone as his mansoos in his lifetime, the final successor would be the one whose name was mentioned in the book, and the Dai would appoint him before passing away.
The bench was then told that texts written by the 20th Imam and previous Dais clarified that nass, once conferred, could be changed depending on the circumstances. Di'Vitre cited the example of the 18th Imam to drive home his point.
As per the records of the Dawoodi Bohra community, the 17th Imam had appointed both his sons as his successor. However, Imam Mosta'ali's succession prevailed as it was done after his brother's appointment. The defence counsel submitted that the 20th Imam had addressed the issue at great length in his book and had also enumerated the instances under which the successor could be changed.
Di'Vitre also made submissions with regard to the last nass and said that according to Dawoodi Bohra practice, the last nass was not necessarily the nass conferred by the Dai on his deathbed. The bench was told that even if the Dai had conferred the nass months or years prior to his passing, if he did not change the name of his successor, it was considered the final nass.
The bench was also informed that in the past, Dais had named their mansoos but had also named others who could replace the mansoos in the event of the mansoos passing away. This, he submitted, was done to ensure that the community was not left without a leader in the event of the Dai and his mansoos meeting an untimely end.