No HC relief for Sheezan in Tunisha suicide case
Feb 03, 2023 12:48 AM IST
Pai submitted that the police had recovered the CCTV footage, which showed that Sharma was normal prior to Khan entering the room, but after he exited, she seemed very disturbed. The bench was assured that the investigation was going on in a proper manner
Mumbai: The Bombay high court on Thursday refused to grant immediate relief to television actor Sheezan Khan, who was arrested for allegedly abetting the suicide of his ex-girlfriend and co-actor Tunisha Sharma. After the HC was told that Khan's bail application was pending before a single-judge bench, the court said he should pursue the bail plea first.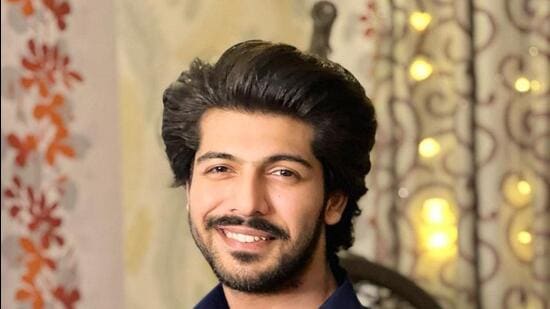 The division bench of Justice Revati Mohite Dere and Justice Prithviraj Chavan was hearing Khan's application for the quashing of the FIR and release on interim bail. In the course of the hearing, chief public prosecutor Aruna Pai placed the case diary — indicating progress of the investigation —before the court, and also submitted the statements recorded under Section 164 of the Code of Criminal Procedure (CrPC) in a sealed cover.
Pai submitted that the police had recovered the CCTV footage, which showed that Sharma was normal prior to Khan entering the room, but after he exited, she seemed very disturbed. The bench was assured that the investigation was going on in a proper manner: it was told that the police had seized and sent the phones of Khan, Sharma and another person to the Forensic Science Laboratory (FSL) and a report was expected in three weeks.
The bench was further informed that a separate bail application was also pending before a single-judge bench and the same was to be heard on February 16.
After hearing the submissions, the bench noted that since the separate bail application was pending, Khan should pursue the latter. The bench said it would examine if ingredients of Section 306 (punishment for the abetment of suicide) of the Indian Penal Code had been made out. It posted further hearing of the petition, seeking quashing of the FIR, for February 17.
Khan had filed two separate pleas in the HC after the Vasai sessions court rejected his bail application last month. In his plea seeking the quashing of the FIR against him at Waliv police station, he had stated that he could not be held responsible for Sharma's death just because he entered into a relationship with her and then broke off, which was normal.
Khan had sought a stay on the probe and prayed that a chargesheet should not be filed in the case and also sought interim release from custody.