Sheena Bora murder case: CCTV footage of Guwahati airport submitted to court
Feb 03, 2023 12:58 AM IST
The Guwahati airport authority on Thursday submitted to the special CBI court the CCTV footage of January 5 when Indrani Mukerjea claimed that a woman looking similar to her deceased daughter Sheena Bora was spotted by two lawyers
The Guwahati airport authority on Thursday submitted to the special CBI court the CCTV footage of January 5 when Indrani Mukerjea claimed that a woman looking similar to her deceased daughter Sheena Bora was spotted by two lawyers.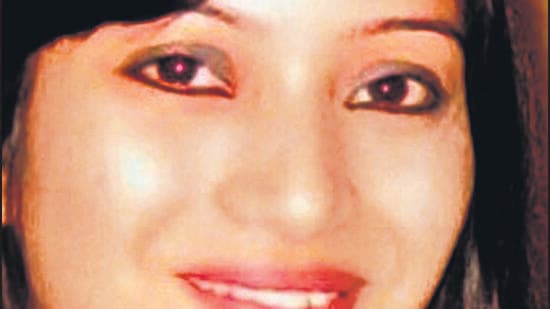 A CD containing the footage of security screening was deposited in a sealed envelope. Indrani has sought a copy of it.
Stay tuned with breaking news on HT Channel on Facebook.
Join Now
The court had on January 12 issued a direction in this regard to the airport authority. This came on an application filed by Mukerjea, former INX Media CEO, who is facing trial for allegedly killing her daughter.
Advocate Ranjeet Sangle, representing Indrani, had claimed that one of the lawyers had known Sheena since 2007 and she had also filed an affidavit along with the video shot by them. Sangle had urged the court to ask the agency to ascertain the woman's identity.
The CBI had, on the other hand, said in view of the evidence on record it was impossible that Sheena was alive.
"When it is clearly established based on evidence that Sheena was dead and she was killed by accused/applicant along with others, the wild claims made by applicant/accused or advocate Saveena T Bedi are not sustainable as it would amount to a mockery of justice. Further, the DNA report established that the skeleton found during investigation was that of Sheena," it said.
The court had, however, allowed the plea saying there was no harm in ascertaining if the woman seen at the airport was the purported victim, in view of the consistent defence of Indrani that Sheena was alive.
As per the prosecution, Indrani, her ex-husband Sanjeev Khanna, and driver Shyamvar Rai had allegedly strangulated Sheena, Indrani's daughter from her first partner, in a car on April 24, 2012, in Mumbai. They dumped her body in a forest in Raigad district the following day.