Stunt gone wrong killed Panvel girl, say cops
Feb 02, 2023 12:33 AM IST
Rosemary Nirish, a second-year student in the fashion designing course at Amity University, was at her friend Sambit Lambu's 8th-floor flat on Saturday, as they were making a short film for a college project. She herself lived on the 11th floor of 'Marigold', another building in the complex, but she stayed back at Lambu's that night
Navi Mumbai: A 20-year-old young girl, originally from Changanassery in Kottayam, fell to her death from the eighth floor of 'Aster' building in the IndiaBulls residential complex in Panvel on Sunday morning. Three days after the mishap and investigation, the police believe that it was a stunt gone wrong which led to her fall.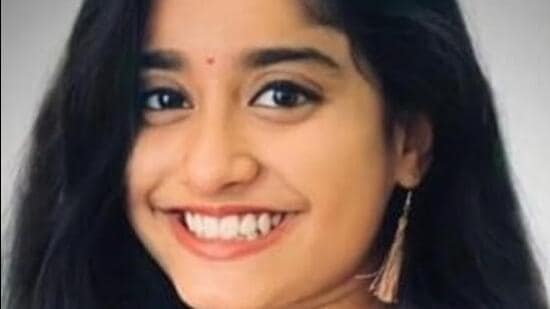 Rosemary Nirish, a second-year student in the fashion designing course at Amity University, was at her friend Sambit Lambu's 8th-floor flat on Saturday, as they were making a short film for a college project. She herself lived on the 11th floor of 'Marigold', another building in the complex, but she stayed back at Lambu's that night.
On Sunday morning at around 11 am, the security guard saw Nirish lying in the compound of the complex and informed Lambu about it. According to the police, that was when Lambu learnt about the fall.
During the investigations, the Panvel taluka police found a makeshift bedsheet rope tied to the exterior of the balcony. On further probing, they learnt that other classmates of Nirish lived on the seventh floor, who, at that point, were away for the weekend. On Saturday, when Lambu and other friends were busy shooting in the eighth-floor flat, Nirish had attempted a stunt by entering the seventh-floor balcony using the bedsheet rope, and then after opening the sliding windows, entered the hall and came out of the house. She then went back to the eighth-floor flat from the main door, surprising everyone.
"We believe that she was probably attempting the same stunt on Sunday morning as well, and fell after she lost the grip. Prima facie, there is no foul play and no suicide note. The probe continues but as of now, we have filed an accidental death report," said police inspector Jagdish Shelkar from Panvel Taluka police station.
Nirish was the daughter of Nirish Thomas, a businessman from Kottayam. She has a 17-year-old brother and a six-year-old sister back in Kerala. "The family is completely shattered. They strongly believe it was not suicide but currently are not in the frame of mind to probe what exactly happened," said Sunny Joseph, Panvel Malayalee Samaj vice-president and trustee of St George Church, who knew the girl.