Two more arrested in Audi murder case
Jan 31, 2023 12:56 AM IST
The two are accused of hiding the gun used in the murder of Karle, which was allegedly committed by their relative
Navi Mumbai: The Panvel police are making a swift headway in cracking the Audi murder case with the arrest of two more people last week taking the number of people held in this case to four.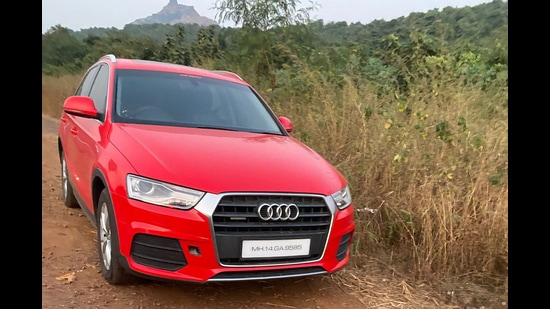 On November 18, 2022, the bullet-riddled body of a Pune-based businessman Sanjay Karle (45) was found in an abandoned Audi car on Mumbai-Goa highway, near Karnala. The two arrested last week in connection with this case have been identified as Sushil Yadav (38) from Karanjade, Panvel, and Bharat Kanitkar (36) from Kalwa.
The two are accused of hiding the gun used in the murder of Karle, which was allegedly committed by their relative — Ankit Kamble alias Sai (29) and his accomplice Mohsin Mulani (37), both residents of Karanjde, who were arrested in the first week of January.
Earlier this month, during the interrogation, Kamble had told the police that the two had hidden the gun used in the crime with his relatives, Yadav and Kanitkar. And this led to the recent arrest of the latter two. However, the police are yet to recover the weapon.
"According to Mulani and Kamble, they had handed over the weapon to Yadav and Kanitkar to hide after the crime and then fled. We have not yet recovered the weapon and are looking for it," said senior police inspector Anil Patil from Panvel Taluka police station.
Karle's modus operandi of cheating people by promising gold at cheaper rate allegedly ended up leading to his death. A resident of Talegaon Dabhade, Maval taluka in Pune, Karle had promised 200 grams of gold to Mulani and Kamble at ₹7.50 lakh instead of the market rate of ₹10 lakh.
The accused had paid ₹5.50 lakh to Karle, who has been booked by Pune police for cheating several people. The businessman, however, demanded for ₹2 lakh more.
Karle had met the two accused on November 17. During the meeting, he had demanded the remaining ₹2 lakh, but the two asked him to show the gold first. This led to a fight between Karle and the duo, who snatched Karle's gun and shot him dead. Five rounds were fired.
The accused then allegedly drove to Karnala, put Karle's body below the rear seat and fled, abandoning the car. The duo switched off their mobile phones and fled to Satara, Bangalore, then to Jodhpur and finally to Nepal.
Around three weeks after the murder, the accused returned to Pune seeking help from their friends and fled back to Nepal. They came back to Pune again looking for legal advice when the police, acting on a tip-off, laid a trap and nabbed them.
Mulani has been previously booked in five different cases by the Pune police and Kamble in eight cases. The former was managing a bar in Panvel and the latter ran a laundry service.