With no water connection, MU girls' hostel depends on tankers
Jan 31, 2023 12:39 AM IST
The university has to spend around ₹5,000 every other day towards tanker water. Also, many claim that due to insufficient water supply, the university has admitted only half the capacity of the students in the hostel
Mumbai: Though it was inaugurated in July 2022, the girls' hostel at the University of Mumbai's Kalina campus is yet to get a water connection from the civic body and is relying on water supplied by tankers for the last five months.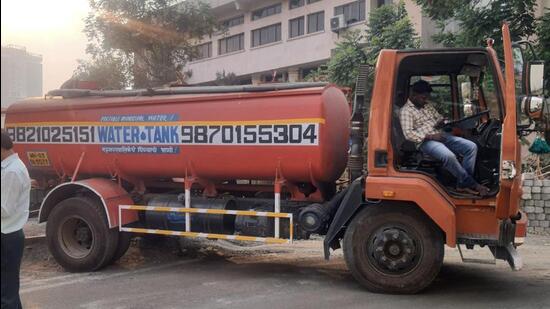 The university has to spend around ₹5,000 every other day towards tanker water. Also, many claim that due to insufficient water supply, the university has admitted only half the capacity of the students in the hostel.
Governor Bhagat Singh Koshyari had inaugurated this New Girls Hostel in July, 2022. However, the university, initially, had not started admitting students. Following demands by the students' union, the admission process was started and only 75 students were admitted.
The capacity of the hostel is 148 students. Many organisations have alleged that because the hostel has not yet got the water connection, the university is not giving new admissions despite students demanding it.
Pradeep Sawant, senior senate member, said, "Despite the governor inaugurating this hostel, the municipality has not yet provided a water connection. As a result, this hostel, which is adjacent to Bandra-Kurla Complex in a city like Mumbai, is not tanker-free. BMC uses the university premises as a parking lot for political meetings. However, water is not supplied to the student hostel of the same university. We will follow up on this matter with the BMC commissioner through Yuva Sena."
Sawant added, "The university has to order 20,000 liters of tanker water every other day for this hostel. without water connection, the university has no choice but to spend lakhs of rupees on tanker water."