CBI to probe border firing incident that killed 6: Assam CM
Nov 24, 2022 05:14 PM IST
Both governments have announced ex-gratia of ₹5 lakh each to the next of kin of victims killed in Tuesday's incident
Assam chief minister Himanta Biswa Sarma said on Wednesday that Tuesday's firing incident in which five people from Meghalaya and one Assam forest officer were killed was not related to the border dispute between Assam and Meghalaya as it is being portrayed in the media but is the outcome of excess use of force by the state police personnel.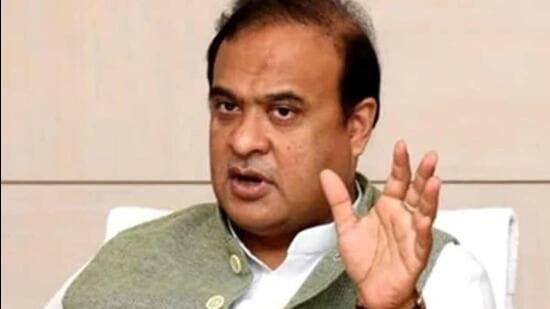 Sarma announced Wednesday in Delhi that his cabinet has decided to hand over the probe into the violence at the border of the two states to the CBI.
Also Read: In Morbi bridge collapse case, Guj HC wants report on bridges, their condition
Violence broke out near the border in the early hours of Tuesday after a truck allegedly laden with illegally felled timber was intercepted by forest guards from Assam. Six people, including five tribal villagers from Meghalaya, and a forest guard from Assam, were killed after it led to a firing incident.
"I believe our police should not have fired so many rounds. It appears to be unprovoked firing. Police should have controlled themselves a bit. On our part, we have done what is required when such an unfortunate incident happens. If our personnel are found guilty, they will face action," the CM said.
Both governments have announced ex-gratia of ₹5 lakh each to the next of kin of victims killed in Tuesday's incident.
In the Assam Cabinet meeting, the ministers expressed deep concern and expressed condolences for the death of six people and injuries caused to several others in an ''unfortunate police-civilian conflict situation'' in West Karbi Anglong district.
Also Read: DCW to issue notice to Delhi's Jama Masjid for 'stopping entry of women'
Meanwhile, a Meghalaya delegation led by chief minister Conrad Sangma is expected to meet union home minister Amit Shah in New Delhi on Thursday. He also demanded Central Bureau of Investigation (CBI) or the National Investigation Agency (NIA) probe into the matter.
The Meghalaya govt accused Assam forest and police personnel of resorting to "unprovoked firing" at civilians inside its territory in the West Jaintia Hills district of the state.
Whereas Assam claims that the incident took place in the West Karbi Anglong district when a forest and police party who were trying to apprehend timber smugglers were attacked by "unknown miscreants."
The cabinet has also requested Justice (Retd.) Rumi Phukan, a retired judge of Gauhati High Court, to conduct a judicial probe of the incident.
Further, during the special Cabinet meeting, the council of ministers decided to bring out a Standard Operating Procedure (SOP) for the police and forest personnel to deal with situations arising out of altercations with civilians.
The two states have a longstanding dispute in 12 areas along the 884.9-km-long inter-state border, and the location where the violence took place is one of them.