Gujarat man travels the world on bogus Portuguese passport
Feb 03, 2023 10:27 AM IST
Mumbai: A 32-year-old man, originally from Gujarat, has been arrested in Mumbai for allegedly travelling to three countries in the last five years using a bogus passport
Mumbai: A 32-year-old man, originally from Gujarat, has been arrested in Mumbai for allegedly travelling to three countries in the last five years using a bogus passport. The accused has been identified as Mujib Hussain Kazi, a native of the Kheda district in Gujarat. After his arrest, Kazi told the police that he went to the United Kingdom in 2010 on a student visa and had been staying as well as working there illegally long after the visa expired.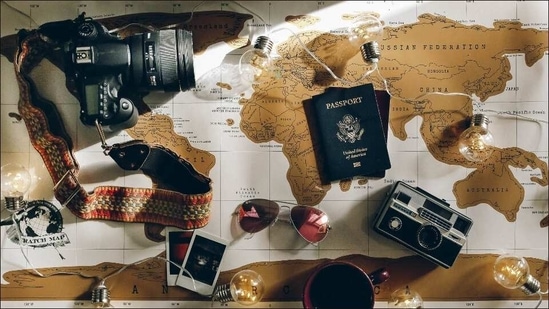 "In 2018, he managed to go to Portugal, where he obtained the passport through an agent. Using this passport, he obtained an Indian entry visa and visited the country at least thrice and has also gone to France. He came to Mumbai on Wednesday on a flight that left Paris and came via Doha," said an officer with the Sahar police station.
Kazi landed at the Chhatrapati Shivaji Maharaj International Airport at 1.45 pm on Wednesday and was detained by immigration officials, as his passport was flagged.
Kazi submitted his Portuguese passport, which identified him as Sultan Fakir Mohammed, to the immigration officer. On entering the passport number in the system, the officer learned that there was a look-out circular issued against Kazi by the Portuguese government, said a police officer.
The circular stated that the subject was an imposter using an assumed identity, and had obtained the passport fraudulently in 2018.
When the police and immigration authorities checked his travel records, they found that he had made one trip to India each in 2019, 2020 and 2022 and gone back to London using the same passport.
"We will be sending official requests via diplomatic channels to the concerned authorities in Portugal, UK as well as France to find out more about how he managed to fly under the radar for five years. The process will be initiated under provisions of Mutual Legal Agreement Treaties and will be executed through the Central Bureau of Investigation. We are in touch with the Portuguese authorities," the officer said.
Kazi has been booked for cheating, forgery and dishonest use of a forged document as genuine under relevant sections of the Indian Penal Code, as well as for furnishing false information to obtain a passport, under the Passport Act, 1937.