Meghalaya assembly elections: BJP releases list of 60 candidates
Feb 03, 2023 09:21 AM IST
The BJP is also fielding six women candidates that includes Marian Maring, Riya Sangma, Arena Hynniewta, Darikmen L Marshyllong and Betty Jyrwa
The Bharatiya Janata Party (BJP) released the list of 60 candidates for the upcoming assembly elections in Meghalaya which is scheduled to take place on February 27.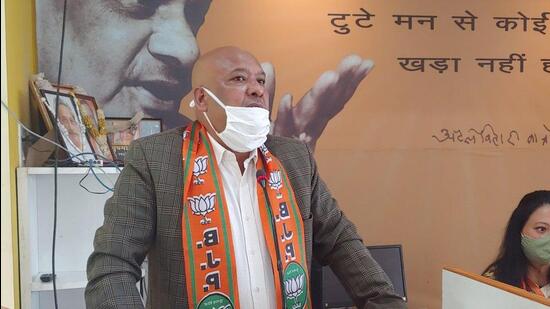 The list approved by the central election committee include cabinet minister and South Shillong legislator Sanbor Shullai and five other legislators - AL Hek (Pynthorumkhrah), Himalaya M Shangpliang (Mawsynram), Benedic R Marak (Raksamgre), Ferlin CA Sangma (Selsella) and Samuel M Sangma (Baghmara).
The BJP is also fielding six women candidates that includes Marian Maring (Nongpoh), Riya Sangma (Jirang), Arena Hynniewta (Shella), Darikmen L Marshyllong (Mawthadraishan), Betty Jyrwa (Mawkyrwat).
Also Read: Meghalaya polls to be held on Feb 27, results on March 2
The list also featured the name of BJP state president Ernest Mawrie, three former legislators - MM Danggo (Ranikor), Diostarness Jyndiang (Nongstoin) and Edmund K Sangma (Phulbari), two sitting MDCs - Bernard N Marak (South Tura) and Dipul R Marak (Rangsakona), an ex-MDC David Kharsati (Nongthymmai) and a former IPS officer Mariahom Kharkrang (North Shillong).
Addressing media persons, Mawrie said that the party is confident to win as many seats as possible this time.
He said that the BJP in the last 2018 assembly elections had contested in 47 seats but won in only two seats.
The results for the Meghalaya assembly elections will take place on March 2.
The tenure of the Meghalaya Legislative Assembly is scheduled to end on March 15.