Nagaland polls: HC quashes village body resolution to support one candidate
Feb 03, 2023 10:39 AM IST
S Moangkaba Ozukum, son of former seven-time legislator T Sentichuba claimed to have been debarred from contesting in polls by the Mongsenyimti Riongsanger Putu Menden village council
The Kohima bench of Gauhati high court passed a judgment quashing the resolution adopted by Mongsenyimti village in Mokokchung district to support Nationalist Democratic Progressive Party (NDPP) candidate Tongpang Ozukum and debarring other citizens from the village from contesting from Angetyongpang assembly constituency (AC) in the upcoming Nagaland assembly polls on February 27.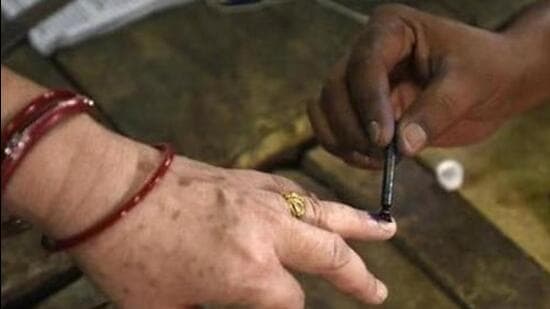 The court observed this in connection with a writ petition filed by S Moangkaba Ozukum, son of former seven-time legislator T Sentichuba, who claimed to have been debarred from contesting in the forthcoming assembly polls by the Mongsenyimti Riongsanger Putu Menden village council.
Also Read: Nagaland Assembly Polls: NDPP, BJP release lists of candidates
The court in its order on Tuesday termed it "a very disturbing fact" that the village council is openly indulging in politics by supporting one candidate and debarring other citizens of the same village to contest from the Angetyongpang AC.
"Announcement/declaration of consensus candidates by the councils/organisations and issuing directives/diktats in favour of the consensus candidates and/or against other candidates/voters violates the right of the citizen to participate/vote as per their free will," the court said.
Any attempt to influence the free and fair elections by any means or any attempts to interfere with the exercise of the free will of the citizen/voter in election matters is an offence under sections 17IC, 339 and 340 of IPC. The same has been reiterated by the Election Commission of India (ECI) in its instruction NO.437/6/INST/2014-CC & BE dated 26th October 2014 which further prohibits any organisation/group from any activity/statement that amounts to an attack on the citizen from exercising their rights to participate/vote with free will, the court added.
"The village council being government agencies and auxiliary to the district administration under section 15 of the Nagaland Village Council Act, 1978, are hereby directed to refrain from any type of political activity and re- main politically neutral at all times. Non-compliance may invite disciplinary action under the relevant section of the Nagaland Village Council Act 1978 and other statutes," the court maintained.
It said the action of Riongsanger Putu Menden (village council) of Mongsenyimti village is not permissible in law, therefore the court directed the deputy commissioner (DC) of the district to take appropriate steps against the village council in accordance with the law.
It directed the DC to file an action taken report against the village council before the registry of the court within a period of three weeks from the date of receipt of the copy of the court order.
Further, the DC was ordered to ensure that a free and fair elections are held in the forthcoming polls in all the constituencies under the Mokokchung district, and Angetyongpang AC in particular.