'Never expected': Singer elated as Odia folk song 'Rangabati' gets 3rd Padma
Jan 27, 2023 10:10 AM IST
As soon as the Centre announced the award, 71-year-old vocalist Krishna Patel couldn't contain her excitement
Odisha's popular folk song, Rangabati, on Wednesday became the first Indian song which received three Padma awards in a span of six years.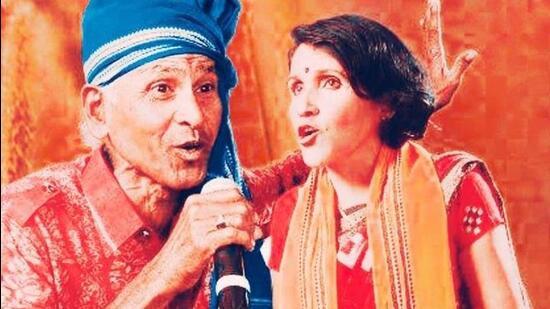 As soon as the Centre announced the award, 71-year-old vocalist Krishna Patel was elated as she couldn't contain her excitement.
"Though it came a little late, I am happy. I never expected that one song could give me the biggest identity and Padma Shri award as well," said Patel, who recorded the song at the age of 18.
Also Read: Odisha village renamed after popular folk song Rangabati to honour lyricist
In 2017, the Centre first chose Mitrabhanu Gountia, the lyricist of the song, for Padma Shri.
Three years later, Jitendra Haripal, a Dalit singer and male vocalist of the song, was awarded Padma Shri.
"The award will encourage more and more people to write and compose such folk songs," said Haripal.
Rangabati has broken several records ever since it was aired in All India Radio (AIR) Sambalpur's Suramalika programme in 1975-76 after Prabhudatta Pradhan composed the music.
It was re-recorded in disc format at Indian Record Company, Kolkata in 1978-79 and the first song of India to be aired in BBC London and VOA in 1979/80.
In 2017, Odisha government renamed Gountia's village Bilung in Sambalpur district as 'Rangabati Bilung' in honour of the song.
Reacting to the news of being selected for the fourth highest civilian honour of the country, song lyricist Gountia said, "The song became a rage in Odisha, undivided Andhra Pradesh and Chhattisgarh a few years after its release. In 2007, the song was played for Odisha's Republic Day tableau and in December 2010, the it was played during the third ODI cricket match between India and Sri Lanka in Cuttack while in June 2012, the state culture department held a three-day Rangabati Utsav, a festival of dance and music of western Odisha."
The song has been recreated in several Indian languages, including Telugu and Bengali. It was remade by composer Ram Sampath and Odisha-born singer Sona Mohapatra for MTV India's Coke Studio Season 4 and was one of the highest viewed songs.
Bollywood musician Shankar Mahadevan had sung the same song during the opening ceremony of Asian Athletics Championships at Kalinga Stadium in Bhubaneswar in 2017.