Budget 2023: Pune real estate sector content with indirect benefits
Feb 01, 2023 10:23 PM IST
The developers and organisations working in this sector believe that relief in income tax will help to boost the real estate industry
Though the union budget 2023-24 did not provide any direct benefits to the real estate industry, the developers and organisations working in this sector believe that relief in income tax will help to boost the real estate industry.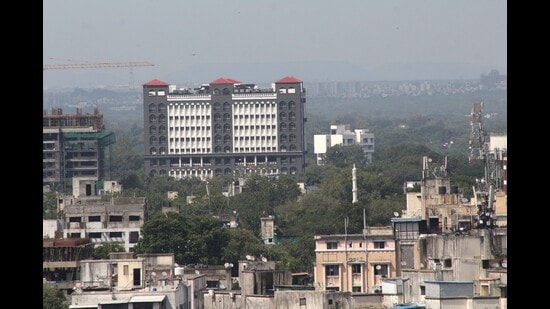 "With the announcement of lower income tax rates and increased income tax limits, there will be more disposable income in the hands of the middle class," said Satish Magar, chairman of CREDAI National.
"We need to see the fine print for the ₹10 crore capital gains cap, but it may be a deterrent to all of the larger cities. However, we did not see any provision for requests we had made, but we are content with this indirect benefit "Magar said.
Anil Pharande, president, CREDAI Pune Metro said, "The budget does not have direct provision to boost the Real Estate sector, however, the eligibility of taking home loans has increased due to recently announced tax benefits. We hope that will help the sector grow further."
According to Ranjit Naiknavare, vice president of CREDAI Pune Metro, "Though no direct measures or concessions were given to the real estate sector, the common man will benefit indirectly in terms of home-buying. We were also hoping that the interest payout exemption for individuals who take loans would be increased, but instead, the government has put more money in the hands of the middle class, which will ultimately increase their eligibility for loans, which is critical."
"We had also anticipated an increase to the existing limit of ₹2 lakh on exemption of interest paid on home loans, but it was not considered," he added.
According to Arvind Jain, secretary of CREDAI-Pune Metro, "Even though CREDAI-Pune Metro's demands were not taken into account, the budget had several indirect benefits for the real estate industry. The capital gain cap of ₹10 crore needs to be read in detail."