Pune: Ajit Pawar flays CP's plan of cash reward for citizens to help nab juveniles
Feb 02, 2023 10:37 PM IST
To put an end to the Koyta gang's reign of terror and nab similar criminals on the loose, Pune Police have announced cash rewards – between ₹3,000 and ₹10,000
To put an end to the Koyta gang's reign of terror and nab similar criminals on the loose, Pune Police have announced cash rewards – between ₹3,000 and ₹10,000 – for citizens who can help them track down the gangsters. Most gang members are between the ages of 16 and 18.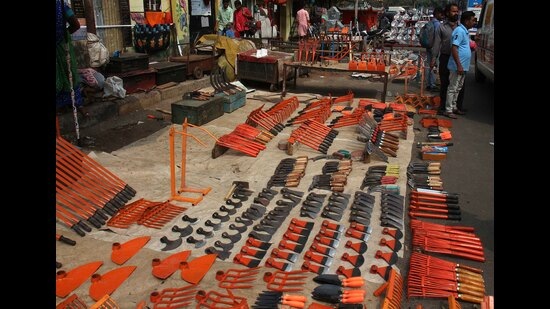 Soon after the announcement on Thursday, Nationalist Congress Party (NCP) leader Ajit Pawar punched holes in police scheme arguing that the step could be counterproductive. "Police must not initiate novelties that challenge the notion of policing and law enforcement. Such rewards are usually announced to nail hardcore criminals such as Charles Shobhraj and Veerappan. Police must refrain from such acts," said Pawar.
Stay tuned with breaking news on HT Channel on Facebook.
Join Now
According to the scheme, a reward of ₹10,000 will be given for information on a gangster carrying a pistol (adhering to Section 3, 25 of the Arms Act) and ₹3000 for one carrying a koyta (adhering to Section 4, 25 of the Arms Act). Additionally, ₹5,000 has been marked out for citizens helping cops arrest the wanted under MCOCA and accused under MPDA Act.
The Pune police reasoned that the reward was necessary to curb the menace as youngsters had taken to crime using sharp weapons, making it difficult for people on the street to go about their duties peacefully.
A senior officer from the crime branch said, the commissioner of police Retesh Kumaar has ordered action against minors involved in Koyta gang and others, under the provisions of the Juvenile Crime Prevention Act.
Meanwhile, since the crime branch has logged an increase in the number of minors turning to crime lately, the department is considering counselling in schools. In 2022, 476 minors were detained by the police in 303 cases, of which 42 minors were backed by hardcore adult criminals. The minors were involved in crimes like murder, attempted murder and assaults.