RTO fine for non-calibration of auto meters as per new fare
Feb 01, 2023 11:09 PM IST
Pune According to the Khatua Committee's recommendation, the Regional Transport Authority (RTO) Pune has implemented a fare increase for three-seater autorickshaws in Pune, Pimpri-Chinchwad, and Baramati areas beginning September 1, 2022
Pune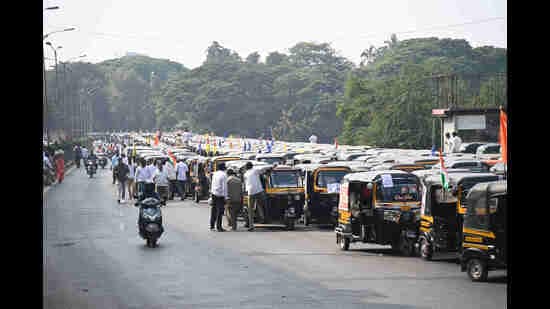 According to the Khatua Committee's recommendation, the Regional Transport Authority (RTO) Pune has implemented a fare increase for three-seater autorickshaws in Pune, Pimpri-Chinchwad, and Baramati areas beginning September 1, 2022.
Now, the Regional Transport Authority has said that strict action will be taken against autorickshaw drivers and owners, who has failed to recalibrate meters as per the new fares despite the authorities giving many extensions.
RTA has extended the deadline twice – on November 30 and till January 15 this year.
Yet, there are thousands of autorickshaw operators who have not recalibrated their meters with the revised fares.
Given the high demand from autorickshaw owners to recalibrate rickshaw meters, several autorickshaw associations have again asked for deadline extension. However, the RTO does not plan for another deadline extension.
"Autorickshaw operators who do not get the meter calibrated within the time frame will be subject to licence suspension or compromise charges. Failure to calibrate meter by February 7 will incur ₹50 fine per day. Vehicle owners' permits could be suspended if the fine exceeds ₹2,000," said Ajit Shinde, Pune regional transport officer.