A leaf from the big Asian notebook
May 14, 2017 10:45 AM IST
China still abides by General Zhou's discipline and upright attitude.
"I think Indians should go to China" said my Bengali maid of years, whose state has been ruled by assorted 'party dadas' for decades.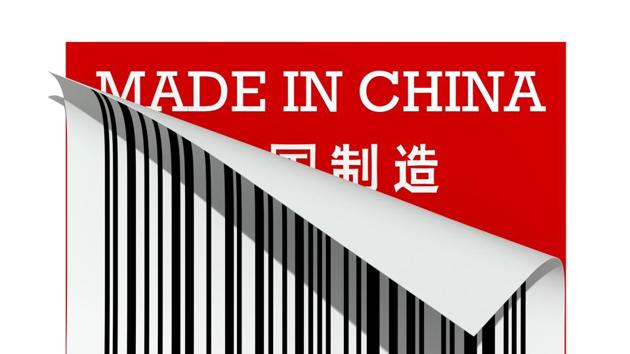 "Why?" I said, startled. My maid had just got back from a month in her village. "There are no jobs back home. So there are hardly any men, all you see are girls and women," she rued.
Stay tuned with breaking news on HT Channel on Facebook.
Join Now
"But why should they go to China?"
"These days almost everything in the Indian market says 'Made in China'. That means they're making many things in Chinese factories, which means they have jobs. Our poor boys get university degrees but no jobs. Do you know how many educated Bengali boys and men are working as labourers, guards, drivers and shop assistants?" she said indignantly.
"But your state voted for years for the party that achieved that", I said gently.
"That's true. No factories, no jobs, no 'Made in India'. Only 'Inquilab zindabad'" she said. "And they did not educate me as girl, which is why I'm doing housework."
My maid is at least twenty years younger than I so I was surprised that 'equality', as in the old patriarchal systems, still applied in her state only to 'man and man', not 'man and woman'; half the human race was still 'left' out despite 'didigiri' long having replaced 'dadagiri'. Regarding China, I thought it a pity that as with the West, so with the East: we were keen to import their noise, like Justin Beiber, as if we didn't make enough, and plastic thoughts and things from China; but not their civic sense, discipline or work ethic.
I remembered an old Chinese story about human resources. The Huns invaded northern China in 158 BCE. To strengthen the border, Emperor Wen of the Han Dynasty appointed three generals, Liu Li, Xu Li and Zhou Yafu, to head a big outpost each. After some time the emperor went on a tour of inspection. The emperor and his escort were able to go straight into Liu Li's and Xu Li's garrisons. Indeed, the generals and their soldiers came out to receive him and see him off.
But not at General Zhou's; instead, the imperial party was stopped at the gate by armed soldiers ready to shoot. Credentials were demanded from the emperor. When the garrison's gates were eventually opened, the emperor's party was told that no galloping was allowed within the precincts and that they had to proceed at a slow, steady pace to where the garrison commander waited to receive his lord. General Zhou received the emperor in full uniform but did not kneel. "Forgive me for not kneeling, Your Majesty, but according to military etiquette, soldiers in armour salute standing" he said.
The emperor bowed and saluted the general and his troops. After inspection, he thanked General Zhou and rode away. The emperor's officials wondered about the royal reaction to this polite but no-nonsense reception. But Emperor Wen said, "Now that's a real general, with rules and discipline. The other two could be easily taken by the enemy but not this one". A lesson not lost on modern China today?