A living river of sermons, stories, songs: Shebaba by Renuka Narayanan
Mar 25, 2018 11:42 AM IST
The Harikatha, a piece of inner India, draws from the Mahabharata and the Ramayana. Here's why we need it more than ever today.
With Vasanta Navratri and Ram Navami upon us, it's been the most delightful time of epic story-telling. I clocked in 20 fascinating hours of listening to Harikatha this month. Why do we do this, year after year? It seems to be because somebody thought of doing certain things as desirable and necessary and other people began to think that way and added layers to it all, and over time this became a 'culture' and acquired many participants; that others partook of this culture and operated it in their individual and collective ways in their lives and in their societies. But it always comes from the mind.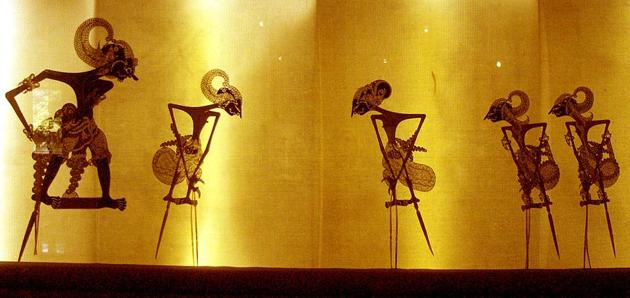 Who says so? You may safely rely on an ancient Indian seer for opinions on such matters. A number of people tend to, because ancient Indian seers have had a great many useful opinions that ride the millennia with an attractive post-modern nonchalance; perhaps it was something in the air and water of the subcontinent in those times. In particular, I allude to these lines from the electrifying passage called the Bhrikurvalli in the Taittiriyo Upanishad (3-4-1)
Mano brahmetivyajanat / manaso hyeva khalvi mani bhutani jayante / manasa jatani jivanti/ manah prayantyabhisamvisantiti
'He knew the mind as Brahman, for it is from the mind that all these beings spring; being born, they move towards and merge into the mind.'
Sage Bhrigu is asking tough existential questions here of wise old Varuna, Lord of the Waters, on the lines of, "Where does life come from, what sustains it, where does it go?" And Varuna tells him – so unfairly that it is still such schadenfreude for us across the epochs – to meditate and find out for himself. Can Bhrigu do that? He does, and his exultant answer is partly in the words above.
Such perspective is taught over and over to the listener through Harikatha, an eloquent and musical genre of sermon-song-story that draws from the Mahabharata and the Ramayana. Even today, Harikatha remains an enormously popular public cultural activity with a seemingly unlimited supply of eloquent speakers of all ages in a number of Indian languages, at temples, for weddings and festivals, or on television.
Harikatha is not particularly known to the world at large, for it is a piece of inner India, something in the private life of Indian communities that they have kept in touch with through the centuries. Harikatha artistes use epic stories as a living river, needing nothing but Valmiki, Vyasa, the Puranas, regional poets and their own wit to refresh and re-educate audiences about the nature of self-image and worldview, even as times change.
Harikatha exponents pace themselves as change agents, perhaps too slowly for the work in progress that is India today. But the people flock to them in hordes. They are taught anger management and how to process a slew of negative emotions like disappointment, jealousy and greed.
Perhaps that's why we need Harikatha more than ever today, to learn to manage our lives better through the power of updated story and discourse.
shebaba09@gmail.com
The views expressed are personal
"Exciting news! Hindustan Times is now on WhatsApp Channels
Subscribe today by clicking the link and stay updated with the latest news!"
Click here!