A prayer from a time when hope was young and strong
Aug 20, 2017 11:46 AM IST
The ancient verse below has a cultural continuity all their own. It represents, to me, a human wish for the ages, cast in verse.
This year, Ganesh Chaturthi begins on August 25 and ends on September 5. The festival has come to mean highly energetic celebrations, which at one level are in keeping with the hedonistic instincts of a singing, dancing nation, like the revels for the old gods of the Mediterranean.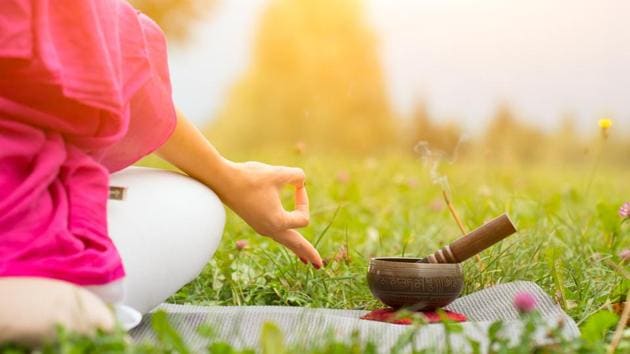 The continuity of old gods is something unique to India and, if things are kept pleasant, tidy and eco-friendly as they are meant to be, it's worth having.
Stay tuned with breaking news on HT Channel on Facebook.
Join Now
This year, is there something that celebrants can share with others besides a taste of modak and kheer? Since believers turn to Ganesha for solutions to their problems, we could consider sharing a prayer. It's not addressed to a deity and its sentiments are universal. It could be said by people of any culture, if taken as a pearl from the ocean of world poetry.
It is one of my favourites, for it seems to contain every hope and dream in it and to honour the gifts of human birth, of the good earth and our organic connection with it. It sings of the sweetness of existence, of the simple but deep pleasures of daily life.
Along the way I discovered that the prayer has turned up at interesting moments in a cultural continuity of its own, within the larger scheme of things. It was recited at a very famous inter-faith wedding – that of Indira Nehru and Feroze Gandhi in 1942. That may not have been the happiest of marriages but it's scarcely the fault of the prayer, which shows us a grand, sweet picture of life way beyond 'made for each other'.
From the way it speaks to me, I understand this prayer as one that works meaningfully at many levels. It could be an individual prayer, a couple's prayer, a family prayer, a team prayer, an institutional prayer, a country's prayer and a world prayer.
Its gist is 'Make it good', which is an upbeat way of saying 'Let there be no difficulties', which is why it occurred to me while thinking of Ganesh Chaturthi.
It's a human wish for the ages cast in poetry.
This prayer is also special as our shared heritage for it comes from the oldest book known to us, the Rig Veda (1:90:6-8). Its first line is 'Madhu vata rutayate, madhu ksharanti sindhavah'. The ease and beauty of its words in English make it instantly accessible to all:
Sweet blow the winds,
Sweet flow the rivers.
May the herbs be sweet to us.
May the nights and days bring happiness.
May the dust of the earth yield us happiness.
May heaven, our parent, send us happiness.
May the trees gladden us with fruit.
May the sun bestow joy on us.
May every direction bring happiness.
Isn't it interesting to think of the ancients, who were young and inquiring then, gazing out on a golden day at the abundant earth and feeling blissful about existence? That optimism and cheer seem nice continuities to keep.
shebaba09@gmail.com
(The views expressed are personal)