A sweet way to hit refresh on friendship, unity: Shebaba by Renuka Narayanan
Jan 13, 2018 07:25 PM IST
A significant positive aspect to Makara Sankaranti is that it unites the regions of India in a profoundly meaningful but baggage-free way.
Dear reader, it's not every year that I get the opportunity to greet you on Makara Sankaranti day. This ancient Indian festival, marking the sun's shift into its northern ascent, is also called Uttarayan or 'going north'.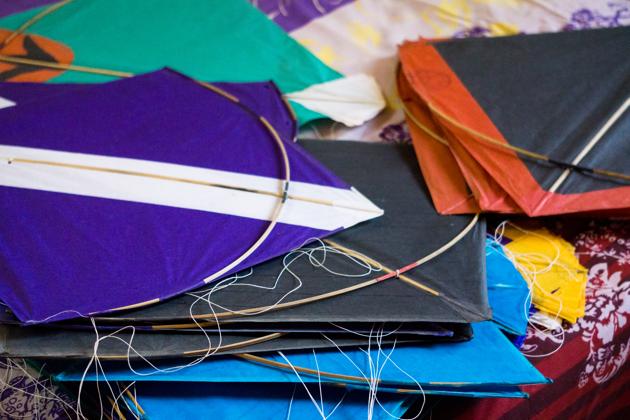 A great many Indian festivals follow the lunar calendar, so this is a particularly special one in that it follows the solar calendar, falling almost always on January 14 in the Gregorian calendar. Various regions celebrate this solar event — it is Shishur Saenkrat in Kashmir, Maghi in Punjab, Himachal Pradesh and Haryana, Magh Mela in the Hindi belt, Bhogali Bihu in Assam, Paush Sankranti in Bengal, Makar Sankranti in Tripura, Odisha, Goa, Maharashtra and Kerala, Uttarayan in Gujarat, Suggi Habba in Karnataka, Pedda Panduga (or 'the big festival') in the Telugu states and Pongal in Tamil Nadu. Don't you find the unity of regional names fascinating?
Along with festivals like Buddha Purnima, Vesak and Kartik Purnima, Makara Sankaranti is another ancient festival shared by regions across South and South-East Asia. Wherever it is celebrated, it is regarded as the start of a lucky six-month period, a time to refresh our commitments to people and projects.
Festivals usually have a special food symbolic of their cultural and spiritual importance. For Makara Sankaranti, it's little laddoos of jaggery (gur) and sesame seeds (til). It's the custom to offer people 'til-gul' as a token of goodwill and a request to 'speak sweetly' or, in other words, forge or renew a friendship.
I can't help thinking how nice it would be if these small, significant, healthy 'valentines' were better known, exchanged and accepted, given that the sun is a universal benefactor and transcends all differences.
A significant positive aspect to Makara Sankaranti is that it unites the regions of India in a profoundly meaningful but baggage-free way. What's not to love about the sun? How does it contravene 'rationality' to express appreciation for its universal benefits with a little cultural jollity? Beyond the obvious practical issues awaiting redress, Makara Sankaranti, in my view, has the capacity to refresh our unity across regions and cultures, with kite-flying thrown in. It's a neutral but culturally meaningful bond across communities and the urban-rural divide as a very old Asian festival rooted in the agrarian cycle, and has the added pleasant dimension of honouring our food, the gift of the life-quickening sun.
Food makes me think of heart-shaped til-gul in cellophane being sold by chocolatiers, pastry shops and good old halwais as 'organic Indian love candy' in mid-February for that-which-must-not-be-named; and generally as 'organic Indian good luck candy'. It makes me think of til-gul candy canes stashed in backpacks before a trek and stockpiled while swotting for exams or slaving over a project. It's a simple recipe with terrific cultural potential as fun 'friendship food'. Meanwhile, best of Sankaranti luck to everyone.
shebaba09@gmail.com
The views expressed are personal.