A verse to warm you on a winter dawn: Shebaba by Renuka Narayanan
Oct 21, 2017 08:49 PM IST
I treasure memories of enchanted evenings at the annual Bhakti Utsavs in Delhi, particularly the year I heard a certain, moving Sanskrit verse on Shiva...
Some years ago, at the annual Bhakti Utsavs in Delhi's Nehru Park, it was a regular thing for the citizenry to stroll in for free concerts staged under a grand old pipal. The tree was elegantly swathed in cotton and hung with marigolds, and the space intelligently lit. Singers of devotional music from just about every corner of the land, whom I may have never heard otherwise, came to sing under that tree.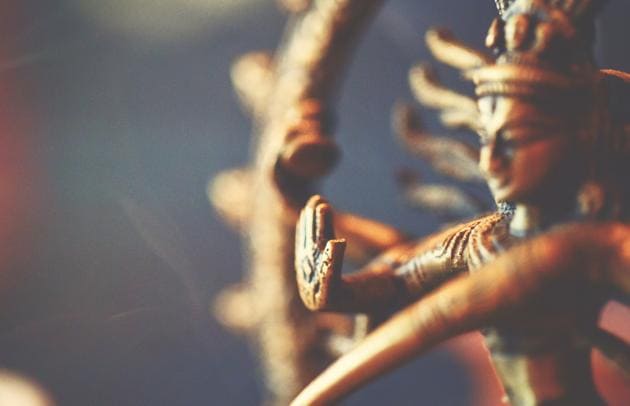 I treasure the memories of those enchanted evenings. And this week, as the cold weather begins to touch evenings in the north, a lovely Sanskrit verse comes to mind. I heard it sung at a Bhakti Utsav by Carnatic maestro TM Krishna, who had it from his guru Vidwan Semmangudi Srinivasa Iyer, who got it from the work of the 16th-century philosopher-savant-composer Appaya Deekshithar.
Stay tuned with breaking news on HT Channel on Facebook.
Join Now
I sat up and took notice when this song was announced partly because an aunt had told me that we had ancestral links with Appaya Deekshithar, an Advaitin or exponent of Advaita philosophy, who took a conciliatory view of warring schools of Vedanta.
I didn't know more than that; but I did know that this verse was exceptionally lovely even within the vast heritage of lovely verses in Sanskrit; verses that I could best unpack when helped by un-English-medium-conceited, agenda-free souls who stayed low-key in a raucous world while being deeply rooted in culture, music, language and literature.
The verse is addressed to Shiva:
Maulau ganga shashankau /
kara charana tale sheetalangah bhujangaha /
vame bhage dayardra himagiri duhita /
chandanam sarvagatre.
Idam sheetam prabhutam /
tava kanakasabha-natha sodhum kva-shaktihi?
Chitte nirveda tapte yadi bhavati na te /
nitya vaaso madheeye /
It means:
On your head are the Ganga and the moon /
On your arms and ankles are cold serpents /
To your left is the compassionate daughter of the snow mountains /
And there's cool sandal paste all over your body.
How, O Lord of the Golden Hall /
Are you able to bear so much cold?
Is it because you also live in my heart /
Which blazes with heat from my sins?
The river (Ganga) and the moon (shashi) that Shiva wears on the crown of his head (mauli) are both naturally cooling. While other gods are dressed in gold and silk, Shiva wears cold-bodied (sheetalangah) snakes (bhujangaha) on his limbs. To his left (vame bhage), in fact one side of his body, is Parvati, daughter (duhita) of the snow mountains (himagiri), who adds to the cold by dripping (ardra) compassion (daya), and Shiva's devotees slather him with icy sandal-paste (chandanam sarvagatre) even on a winter dawn.
Here I must dutifully point out that some song versions say 'tanaya', not 'duhita', for 'daughter'. But 'duhita' is what I learned from impeccable sources, so I'll stick with that.
Also, while 'tanaya' is a musical word, I feel 'duhita' has a strong sloka sound for the great goddess in this grand masculine verse.
That said, you may agree that it's the unsparing personal introspection in the poem that warms the heart in our times.
shebaba@gmail.com
(The views expressed are personal)