How drumbeats won the battle of Changshao
Jul 23, 2017 07:55 AM IST
India and China have exchanged commerce and culture for over 2,000 years and this fascinating Chinese tale from 684 BCE comes to mind.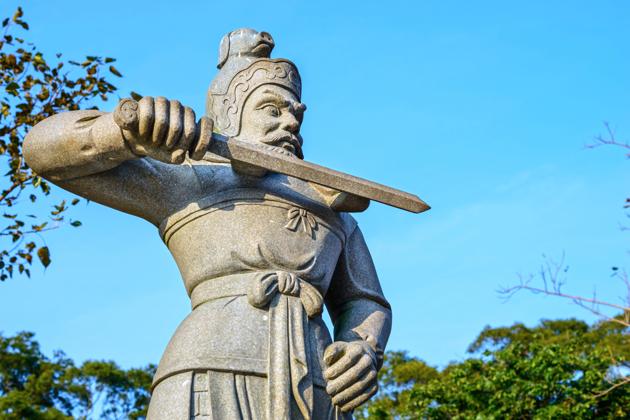 That year, the country of Qi declared war on the country of Lu. Their troops were to fight at Changshao, which is in modern Shandong Province. (It is difficult to imagine that battle scene today after having seen the beautiful rose bushes that flank the modern Shandong Road for miles).
Stay tuned with breaking news on HT Channel on Facebook.
Join Now
Before the Lu army set out, a faithful citizen named Cao Gui went up to Duke Zhuang, the ruler of Lu. "Your Lordship, how do you propose to fight the enemy?" he asked.
"With the support of my loyal followers," said the duke.
"And why are they loyal?"
"Because I give them so much wealth."
"But they number very few. The common folk may not support you."
"Yes, but I rely on the power of sincere prayer. I believe that will be more effective than elaborate rituals and sacrifices to the Higher Powers".
"Your sincerity may not move the Heavens; there can be no guarantee of a blessing."
"Well, I can say this much, that though I may not be able to review each and every legal case, I have tried my utmost to be fair and understanding to all."
"Excellent, Your Lordship. That is the quality of leadership that will ensure the people's loyalty. We are in a position to fight, please let me advise you." So the duke took Cao Gui on board his own war chariot and proceeded to Changshao.
With the armies of Qin and Lu face to face, Duke Zhuang was on the brink of ordering the war drums to signal attack, when Cao Gui asked him to wait.
So the Qi army sounded its drums first. Duke Zhuang was about to respond, when Cao Gui stopped him again and the Lu army stood quietly holding its ground.
The Qi army sounded its drums the second time and once more, the Lu army held back in silence.
When the Qi army beat its drums the third time, Cao Gui told Duke Zhuang, "Now for our attack."
The Lu soldiers sprang forward and in the battle that followed, they gained the upper hand. The Qi troops began to retreat and the duke was about to order pursuit when Cao Gui flung up a hand.
He jumped off the duke's chariot and went to look at the tracks of the fleeing Qi. He hoisted himself back and observed the Qi depart. "Let's go!" he said. The Lu chased the Qi and put them properly to rout.
"Explain your tactics," invited Duke Zhuang.
"Victory depends on the soldiers' morale and energy," said Cao Gui. "The first drumbeat aroused the opponents' fighting instinct. But we didn't indulge them. This reduced their fire. Our holding back the second time reduced it more. The third time, the suppressed emotions of our troops carried the day. But before pursuit, I checked for signs of trickery and planned ambush."
"However," he concluded, "the ideal way to win a war, really, is to defeat the enemy's overall strategy without fighting."
shebaba09@gmail.com