Reflected in ancient verse, a time of hope: Shebaba by Renuka Narayanan
Aug 27, 2017 09:31 AM IST
A Supreme Court ruling for privacy feels like a fresh start, and a good time to revisit celebrations of Spring in the poetry of Amir Khusro.
Just when you hit another wretched low about the country's wellness, it shows you a bright, beautiful side and you're full of hope again. Our republic just did that for us when the nine-judge bench of the Supreme Court unanimously held that privacy is a fundamental right under the Indian Constitution.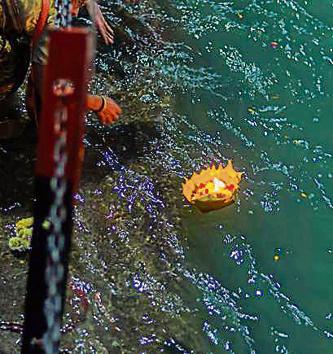 This glad feeling connected in my head with a dear Lucknawi friend's post that Urdu, though born of Khusro's riddles, felt forgotten today. I didn't share that feeling and we enjoyed a nice little back-and-forth of lines from Khusro's poetry. One of my pet 13th-century verses is in Hindavi. It's a keh-mukarni or 'say-and-deny' riddle attributed to Khusro, from a genre in which the riddle is set as being played by two young women.
One girl describes something that strongly suggests 'the beloved', but it always turns out to be something quite different. The innuendo in such riddles is half their wicked charm, but they can also have spiritual depth, invoking 'the Beloved' as in this one:
Bakhat bakhat moye wa ki aas
Raat-dina ou rahat moh paas
Mere man ka sab karat hai kaam.
Ai sakhi, sajan?
Na sakhi, Ram.
(I long for him every moment
Night and day, he's by my side
He does all that my heart desires.
Friend, is it the beloved?
No, friend, it is God.)
It's no wonder that Khusro's verses have travelled down eight centuries. A number of his ecstatic love poems echo the yearning for God found in Devadasi and Bhakti verse, and also in the Song of Solomon in the Old Testament.
Cast as lyrics for a human beloved, in Khusro's case for his dharma guru, Hazrat Nizamuddin, such poems have deep mystical meaning for those who celebrate this heritage. One famously poignant verse by Khusro goes:
Bal bal jaaon main tohre rang rajwa
Apni see kar leeni re, mohse naina milaike
Khusro Nijam ke bal bal jaiyye
Mohe suhagan keeni re, mohse naina milaike
Chhap tilak sab cheeni re, mohse naina milaike.
My attempt to render it in English goes:
'O dyer, I give my life to you,
You've dyed me in you, with just one look;
O Nijam, I give my life to you,
You've made me your bride, with just one look.'

Another delightful verse by Khusro summons the spirit of Spring whenever there is something to rejoice over:
Aaj basant mana le suhagan, aaj basant mana le
Anjan manjan kar piya mori, lambe nehar lagaye;
Tu kya sove neend ki masi, so jaage tere bhaag suhagan,
Aaj basant mana le
Unchi naar ke unche chitvan, aiso diyo hai banayi
Shah-e-Amir tohe dekhan ko nainon se naina milaye,
Suhagan, aaj basant mana le.
'Rejoice, o bride, rejoice,
Spring is here, rejoice.
Make up your face,
Braid your long hair,
Do you sleep yet,
Though your Fate has woken?
Proud beauty, it's Spring, rejoice!
The King of Kings comes to see you,
Meet his eyes!
It's spring, o bride,
Rejoice!'
This festival week, our Supreme Court has indeed summoned Spring for the Indian people.
shebaba09@gmail.com
(The views expressed are personal)