Sometimes, it's good to listen to our young: Shebaba by Renuka Narayanan
Jul 09, 2017 08:40 AM IST
This Guru Purnima, I uphold Manas Tirtha — pilgrimages within one's own mind — and young Indians as a force of good.
It's Guru Purnima today, when many of us honour our teachers of spiritual, artistic and academic knowledge. Possibly my favourite guru story in our 3,000 years or more of attempting civilisation is about a father learning from his son. The story seems to imply that there is a good energy in young people that can show society the right path when elders are confused or mistaken.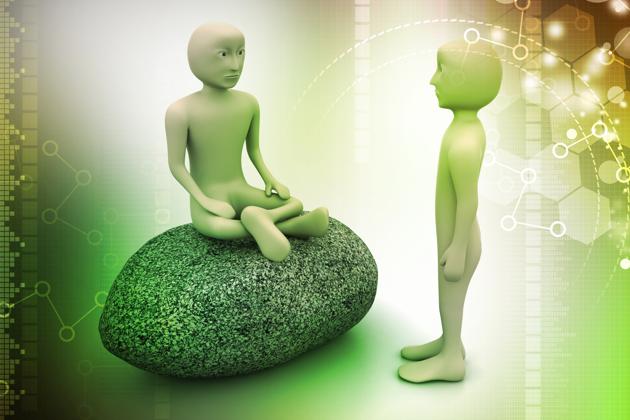 This is the symbolic story of the Pranava Mantra. Pranava means 'the operator of life force' and 'the giver of life force'. The mantra is the root syllable 'M', which is extended as 'Om'.
Stay tuned with breaking news on HT Channel on Facebook.
Join Now
The father in the story is Shiva, considered 'the father of the universe' and the Adiguru or first and prime guru of dharmic culture. His 'son' in this case is not big brother Ganesh but little brother Kumar or Kartikeya, also called Skanda.
It was Skanda who taught his father the importance of the Pranava Mantra. This is said to have happened at Swami Malai or 'God's Hill' in the region of the river Kaveri about 250 km south of Chennai. Another name for Kumar / Kartikeya / Skanda is Swaminatha Swami, meaning 'Shiva's guru'. (Malai Mandir in Delhi is actually 'Uttar Swami Malai', the northern avatar of Swami Malai in the south).
Thoughts of Kartikeya or Skanda lead automatically to the Skanda Purana. It is the longest of the 18 mahapuranas or old Indian anthologies of religion and culture. I feel a sort of morbid interest in the Skanda Purana because of my great-great grandfather Ramakrishna Sastri, an old-style scholar who studied the Vedas and Sastras under a learned guru, Pandit Ishvara Jatavallabha.
My great-great grandfather had apparently excelled in studies and was given the title 'Veda Nipuna', meaning 'Veda Expert'. It seems he was discoursing on the Skanda Purana while being fanned by his younger son, my great-grandfather. He stopped suddenly in mid-sentence and gazed amazed at a vision that only he could see, uttering, "Har Har Subrahmanya." His eyes stayed wide open but he died that instant.
I am not with the old-style patriarchies. However, I find that the Skanda Purana has something interesting to tell us about tirtha or places of pilgrimage. It says that tirtha are of three kinds. A Jangam Tirtha is to a movable destination, a sadhu, rishi or guru. Sthavar Tirtha is to a fixed or immovable one, places like Kashi, Hardwar, Kanchi, mountains or rivers; and Manas Tirtha is to a place of the mind, towards 'truth, charity, patience, compassion and soft speech', towards where the soul lives. That is the teaching transmitted by Vyasa, the composer, in the name of Skanda, the guru of the Adiguru.
This valuable message seems lost in our unhappy age of rage. But when I think of it, I feel encouraged, as if a cool breeze has blown in and brushed away the dust and cobwebs gathering in my head from the stress of daily life and ugly news.
This Guru Purnima, I uphold Manas Tirtha and young Indians as a life-force for the good.
shebaba09@gmail.com
(The views expressed are personal)