Take a moment to tune in to the Sun: Shebaba by Renuka Narayanan
Nov 25, 2017 06:08 PM IST
One can chant the Aditya Hrudayam as a prayer of praise to the Sun, or enjoy it as inspiring Indian poetry.
This weekend is Kartik Bhanu Saptami, a festival day dedicated to the Sun, and a chance to remember the importance of the central star in all cultures.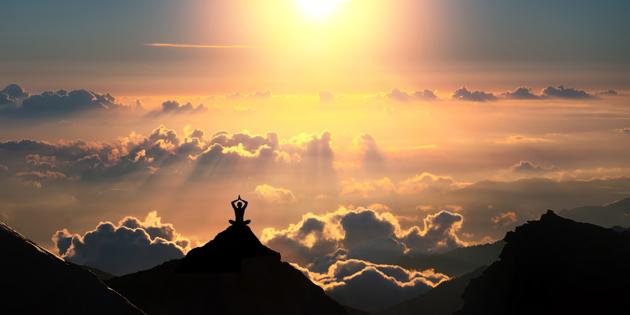 In India on these occasions, entire regions, particularly in the west and the south, resound with chants of the Aditya Hrudayam, the prayer that Sage Agastya taught Rama on the battlefield of Lanka. This occurs in the Yudha Kand, which is Book Six of the mool or root Ramayana by Valmiki.
After fighting Lanka's fierce warriors one after another, Rama is physically exhausted and emotionally drained. Ravana, enraged by the loss of his men, is now about to take on Rama himself.
Agastya, along with the celestials, has been watching the battle and sees Rama's state. 'Tato yudha-parisrantam samare chintaya stitam, Ravanam chagrato dushtva yudhaya samupsatitam. Exhausted and about to face Ravana who was freshly ready for battle, Rama was at a low ebb' goes the passage in the Ramayana.
Then the sage approaches him with the thrilling words, 'Rama, Rama, mahabaho, shrunu guhyam sanatanam, yena sarvanarin vatsa samara vijayishyasi. (Rama, mighty-armed Rama, hear this eternal secret which will help you destroy all your enemies in battle)'.
The verses that follow have an incandescent beauty, even by Valmiki's extremely high standards. Attributed to Agastya, they praise the Sun in its many aspects, benign and fierce, and reaffirm it as the giver, sustainer and taker of all life.
The phalashruti or advantages of hearing these verses are movingly described. Rama recites them thrice and feels restored and renewed, ready to do what he must do.
There are other epic instances of the Sun bestowing special favours. Kunti received Karna by the grace of the Sun and Rurajasa got Sugriva. Satrajit, the Vrishni noble, obtained the Syamantaka Mani, not having the readiness of wit to ask for something of spiritual, not material, value.
While Satrajit had no real need for wealth, Yudhishthira, who was in fact needy, showed a belated bit of responsibility when he cannily obtained the magic vessel of food, Akshaya Patra, by worshipping the Sun. This enabled him to feed his family, and entertain any number of guests, while living in exile in the forest for twelve years.
When you hear or chant the Aditya Hrudayam with concentration, its resonance can fill you with positivity, strength and a strong feeling of inter-connectedness.
I think wistfully how nice it would be if more people knew the Aditya Hrudayam; not to push any agenda but to enjoy it as inspiring Indian poetry, as beautiful world poetry, in the uncomplicated way that many of us may like hearing church music, hymns, carols and sufiyana.
If you would like to hear the Aditya Hrudayam, YouTube is, of course, a handy source to explore. Besides high-energy chants, there's a meditative MS Subbulakshmi version that you may enjoy hearing as a song.
shebaba09@gmail.com
(The views expressed are personal)
"Exciting news! Hindustan Times is now on WhatsApp Channels
Subscribe today by clicking the link and stay updated with the latest news!"
Click here!