The many metaphors hidden within a feast: Shebaba by Renuka Narayanan
Apr 08, 2018 08:57 AM IST
In a time of food wars, we would do well to remember that God's grace is reflected in every plate and palate.
'Mercy and truth, my friends, have met together,' said the General. 'Righteousness and bliss shall kiss one another. Man is frail and foolish. We have all of us been told that grace is to be found in the universe. But in our human foolishness and short-sightedness we imagine divine grace to be finite. For this reason we tremble. We tremble before making our choice in life, and after having made it again tremble in fear of having chosen wrong. But the moment comes when our eyes are opened, and we see and realise that grace is infinite. Grace, my friends, demands nothing from us but that we shall await it with confidence and acknowledge it in gratitude. Grace, brothers, makes no conditions and singles out none of us in particular; grace takes us all to its bosom and proclaims general amnesty.'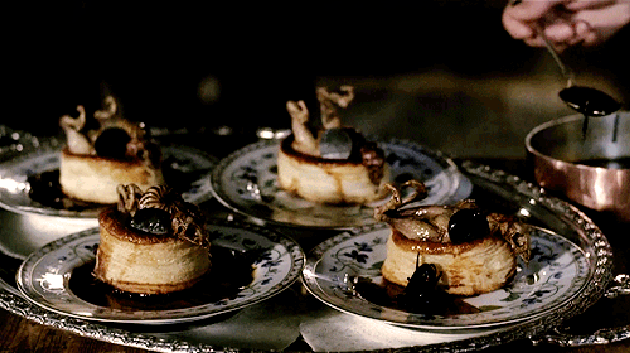 These uplifting words are from 'Babette's feast', a short story by the Danish writer Isak Dinesen aka Karen Blixen, whose birth anniversary is on April 17.
She is best known for her memoir, Out of Africa, on which the film of the same name was based. But Babette's Feast, filmed in Denmark by director Gabriel Axel who also wrote the screenplay, won the Oscar in 1987 for Best Foreign Film.
Last week, I found myself going back to both story and film for spiritual sustenance, driven by my sadness about the ongoing food wars and inter-faith acrimony and my gladness at the coincidence of several religious festivals last weekend, knowing that the family or community feast is important in these festivals.
So if you, like me, missed this classic of world literature and cinema when it debuted, perhaps because it never came your way or you were the wrong age or not even born yet, I'd suggest that you read Blixen's simply written short story on the net and then watch the film on YouTube. I feel quite sure that you won't regret it.
In sum, the story is about 'conflicting values, symbolized by food', as The New York Times put it back then. The action centres on the preparation and serving of a grand French dinner by a famous Parisian chef, Babette Hersant, a refugee in Denmark.
Her art challenges 'the dietary staple of a rural Danish community of ascetics. The enjoyment of superb food, or of other sensual pleasures, is anathema to the two spinsters who lead the pious sect. Suddenly confronted with the arrival of Babette, who has fled France in the Communard uprisings of 1871, they reluctantly allow her to do the cooking'. One day, Babette wins a lottery, which enables her to show her artistry after years of cooking very plain food.
If ever a story teaches that 'the one who eats everything must not treat with contempt the one who does not, and the one who does not eat everything must not judge the one who does, for God has accepted them' (Romans 14:3), it is 'Babette's feast', which transcends to a metaphor for God's generosity as the General, the only gourmet at the table, recognises.
shebaba09@gmail.com
(The views expressed are personal)